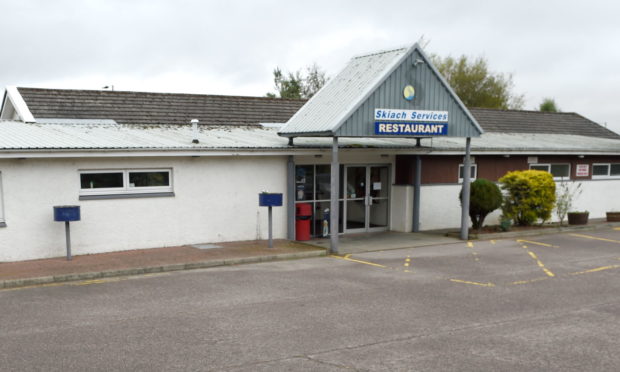 A restaurant at a service station on the A9 has closed its doors for the foreseeable future.
The eatery at Skiach Services closed to customers on Friday – just a few weeks after reopening after lockdown.
Owners of the restaurant at Evanton Industrial Estate said the existing trading conditions had left them no choice but to cease operating, with the establishment expected to remain closed for at least the remainder of the year.
In a statement published on their social media page, officials thanked staff and customers for their support over the years.
They wrote: "Sadly we are announcing the closure of the Restaurant at Skiach.
"The Service Station and all the other parts of the site will continue to operate as normal. Food–to–go, cold food and sandwiches, snacks, Costa coffee and other drinks will be available from the Service Station shop.
"Due to the current trading conditions the restaurant is expected to remain closed for at least the remainder of the year."
They added: "Our thanks to all of our loyal customers for their on-going support over the years and especially in recent weeks while we operated a takeaway menu – and a heartfelt thanks to our staff members who have worked tirelessly to keep the restaurant open for our customers."
The announcement comes just six weeks after the restaurant began trading again, offering a takeaway menu to customers.
Councillor Mike Finlayson said: " This business has been trading for many years and is a good stopping off point for travellers going both north, northwest and south. Long distance lorry drivers will I am sure miss this service especially when there is a lorry park adjacent to the premises.
"I believe that the loss of this business will have a detrimental effect on the community with perhaps the possible loss of jobs as well.
"As has been stated elsewhere Highland businesses are particularly vulnerable during this time of uncertainty.
"Although both The UK and Scottish Governments are doing a massive job in trying to help the overall situation I and many others believe that it may be some time before we get back to normal, whatever that may turn out to be."