The first study to successfully track basking sharks in waters off the Hebrides has shed new light on their behaviour.
A robot camera, known as "SharkCam", was deployed last summer to observe the fish in the Inner Hebrides.
The project has allowed for a better understanding of the behaviour of the globally-endangered species.
Three basking sharks were monitored off the coast of Coll and Tiree.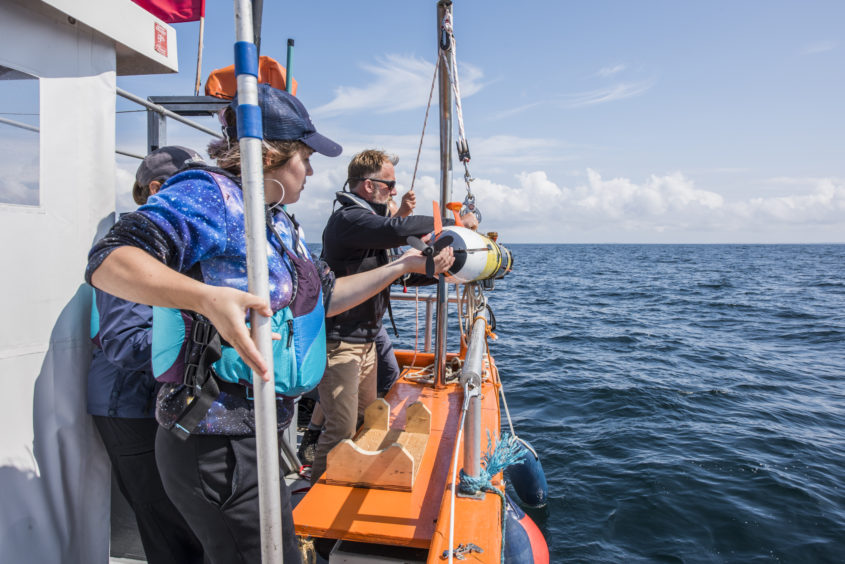 Researchers found the basking sharks did not feed whilst in Scottish waters, fuelling the belief their visit to the waters is for breeding purposes only.
Suzanne Henderson of NatureScot, formerly Scottish Natural Heritage, said: "While we weren't lucky enough to capture courtship or mating behaviour on camera this time, this innovative study has shed more light on the lives of these spectacular giant fish.
"The fact that the sharks spent much more time swimming just above the seabed than we previously thought, and with their mouths closed, is really interesting, particularly as the species is often seen as a pelagic or near-surface filter-feeding shark."