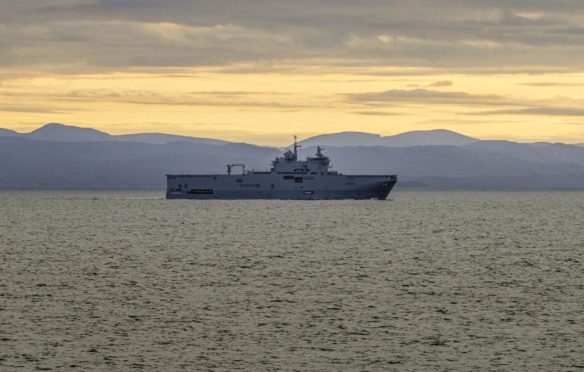 The Royal Navy has denied damaging a major 20-mile subsea power cable that brings electricity to the Outer Hebrides, amid a probe into how a fault developed.
The cable will have to replaced at a cost of "tens of millions of pounds" and SSEN has requested shipping records as it investigates how it came to harm. The firm said it was fine when inspected in August.
The fault emerged after Europe's largest war games had just been held in and around The Minch. It ended on Thursday and the next day a fault between the isles of Skye and Harris blacked out almost 18,000 homes on Lewis and Harris.
The 33,000 volt link will need to be replaced at a huge cost and may take a year.
SSEN say the fault is in deep water and could have been caused by a third party but the MoD say it was not them.
Operation Joint Warrior involved 11 nations, bringing 28 warships, two submarines and 6,000 military personnel to carry out maritime exercises off the Scottish coast.
A Royal Navy spokesman said: "There have been no reports of any incidents in the Little Minch. Undersea power cables are well charted and actively avoided by submarines for their own safety and the protection of critical infrastructure."
SSEN believes the breach happened at a depth of over 100 metres about nine miles offshore from Skye and is investigating whether it was cut by a trawler or another vessel.
Properties on the two outer islands are now being powered by the diesel-fired turbines at Battery Point power station at Stornoway – and that this will continue for the foreseeable future.