It has grown from humble beginnings as a one-day music event "somewhere outside Inverness" to one of the biggest and best-known festivals in Scotland.
Whether you're heading for this year's Belladrum Tartan Heart Festival or forward planning to attend some time in the future, let us help you do it right.
What is it?
Belladrum is a family-friendly festival that has been running in some form or another since 2004.
It takes place at the end of July/beginning of August every year, when around 20,000 people will head for a field near Beauly.
It starts on Thursday and runs until Sunday with a choice of stages and tents day and night.
Camping – and glamping – is available.
How do I get there?
The best postcode to be at for four days at the end of July/beginning of August every year is IV4 7BA. That's at Kiltarlity, about 10 miles west of Inverness.
You can drive to the Belladrum Music Festival site, as long as you have a parking pass (or get dropped off by someone).
Bookable shuttle buses are also laid on from Inverness bus station throughout the long weekend.
The festival's official website says the local roads aren't safe for walking – and they're right. Don't get dropped off further away to beat the queues!
What does it cost?
When you take accommodation, transport and upgrades into account, there are almost infinite combinations of payment amounts.
But in 2022, a three-day Belladrum Music Festival ticket with camping access for one adult was £181.50.
The best news is, kids go free. Everyone, from babies in arms to OAPs, needs a ticket. But for those under 12 (under 14 in 2022, because of Covid cancellations) with an adult, the tickets don't actually cost anything.
If you really want to go gold-plated, you can glamp, pay to use a posh loo and get access to the VIP area.
Who plays it?
Bella has a distinct feel, but is hard to sum up – it's definitely indie, a little bit folky, and quite Scottish. But also Tom Jones. So let's say eclectic.
Beyond Sir Tom, past headliners include Travis, Paloma Faith, Manic Street Preachers, James and the Proclaimers.
Belladrum Music Festival has a great balance of big names and local acts.
What else is there to do?
You can exist in the Bella bubble perfectly happily for the weekend, if you have the cash.
There are plenty of places to get food and drink, shops and stalls, and entertainment and play areas for the kids.
Entertainers wander through the site, and there is always plenty to see and do.
Are there any festival hacks to make me look like a pro?
DON'T
Try to bring in alcohol in glass bottles
Bring your pet
Fly a drone or launch a Chinese lantern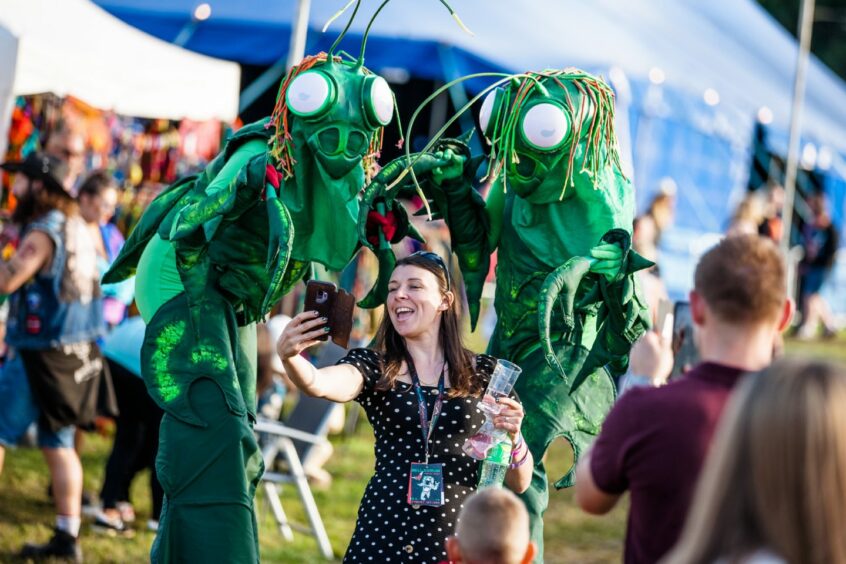 DO
Dress up to the theme (you might even win tickets for next year)
Buy your tickets well in advance – like the day after the last festival finishes
Be kind and not mind queuing a bit