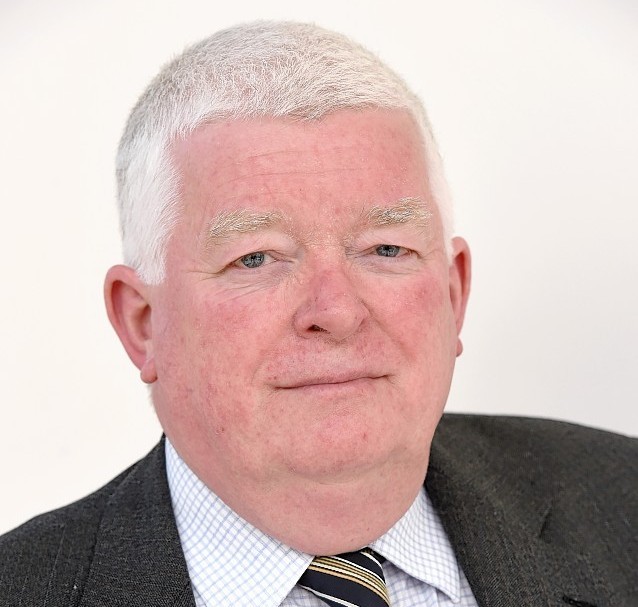 Shock new figures show that Highland Council's "gigantic" mountain of debt is poised to hit an eye-watering £1billion.
The local authority was urged last night to review its borrowing levels amid claims the cost of paying the money back was "extremely worrying".
The region's debt burden outstrips the combined total of councils in Argyll and Bute, Moray, Western Isles, Orkney, Clackmannanshire, East Dunbartonshire and East Renfrewshire.
Only Glasgow, Edinburgh and South Lanarkshire are believed to owe more money.
But Highland Council chiefs defended the spending last night, saying it was a direct consequence of having to maintain the biggest road network in Scotland and the second highest number of schools.
Resources committee chairman Bill Fernie admitted that deciding when to borrow was a "huge balancing act", but insisted the spending was crucial to maintain investment in communities across the north.
He said: "Probably the main problem is our rurality. The geography of the Highlands – it's almost like a small country – we have one of the largest mileages of roads, and we're second only to Glasgow in the number of schools," he said.
"Given that kind of infrastructure, which we have to keep in good condition, we will always have to borrow.
"It's a huge balancing act when you decide whether to borrow more money or not. But it's not something you would want to switch off."
Borrowing is a key source of finance for councils to invest in vital public services, particularly for capital projects such as new building new schools, leisure facilities, flood defences and road infrastructure.
It accounts for more than 80% of local authority debt, but repayments have to be made from already stretched annual budgets, amounting to tens of millions of pounds a year.
The Press and Journal reported in March that Highland Council's housing debt alone had soared by almost a third in two years to a record £205million.
With loan charges for the sum at £20million a year, senior councillors have called for talks with UK and Scottish government ministers in a fresh attempt to have the burden written off.
Figures contained in Highland Council's latest Treasury plan have now predicted that the authority's total gross borrowing will hit £899.2million in 2017/18, rising to £1.013billion when other liabilities are added on, including commitments to controversial public-private partnership (PPP) projects.
Mr Fernie said the council ensured that the borrowing was affordable before it was sanctioned by finance chiefs.
"I'm not quite sure when we will reach the £1billion figure but I would anticipate it would be in the next year or two," he said.
"It's inevitable, with inflation. Most councils will reach that point eventually.
"It is all to do with affordablity and how much the council wants to do with its capital. Whether it's new schools or repairing roads, we have to pay for it."
Douglas Ross, a newly elected Conservative MSP for the Highlands and Islands, said the figures were concerning, however.
"Clearly investment is important for the Highland economy – the council has to invest in roads and infrastructure," he said.
"But it's extremely worrying for council taxpayers that a lot of money going into the council just goes on servicing debt.
"Now it has reached this gigantic figure, I think the council will have to have another look at it."
David Stewart, re-elected Labour MSP for the region, said the council was not allocated sufficient funding.
"The huge issue I think is that it's very difficult to get funding formulas absolutely correct, and in the case of Highland they have got thousands of miles of roads to look after, and I'm not convinced the funding formula is right to cover that," he said.
"And obviously, with the freeze in council tax, the council hasn't had the financial armoury to raise money. Local authorities are neutered."
Total borrowing by councils in 2013/14
Glasgow – £1.71billion
Edinburgh – £1.46billion
South Lanarkshire – £910,000
Highland – £750,000
Fife – £730,000
North Lanarkshire – £600,000
Aberdeen City – £550,000
West Lothian – £500,000
Aberdeenshire – £460,000
Dundee City – £460,000
East Lothian – £350,000
East Ayrshire – £280,000
West Dunbartonshire – £260,000
Renfrewshire – £250,000
Midlothian – £230,000
Inverclyde – £220,000
North Ayrshire – £220,000
Perth and Kinross – £200,000
Falkirk – £200,000
Scottish Borders – £180,000
South Ayrshire – £180,000
Dumfries and Galloway – £180,000
Angus – £170,000
Argyll and Bute – £160,000
Moray – £160,000
Stirling – £160,000
Western Isles – £150,000
East Dunbartonshire – £130,000
Clackmannanshire – £120,000
East Renfrewshire – £70,000
Orkney – £40,000
Shetland – £0