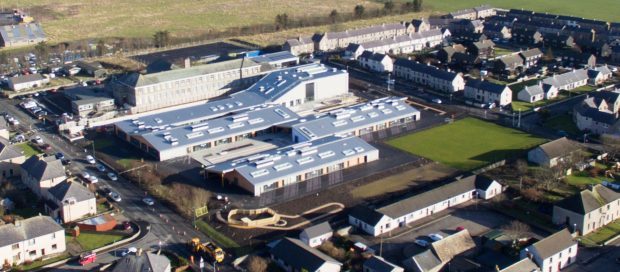 A new £15million primary school has been closed due to a problem with the heating system, which has caused "significant water damage" to the building.
Pupils at Noss Primary School at Wick in Caithness were sent home today and the school will remain closed tomorrow.
A council spokeswoman said: "The Highland Council has been forced to close Noss Primary School this afternoon and tomorrow.
"The closure is due to a significant failure of a hot water connection to the heating system located in the ceiling of the east wing resulting in significant water damage, and no heating."
She added that the council had taken the advance decision to close the school tomorrow so parents would be aware early and could arrange childcare.
And she said the school was remaining closed tomorrow to allow time for a proper assessment of the extent of damage and required repairs.
The council's director of care and learning Bill Alexander said: "Naturally everyone is very disappointed, as things had been running particularly well at the new school."
The 14-classroom school, which opened in April also has two nursery rooms, a library, learning support rooms, a dining area and a medical room.
The project was delivered by Aberdeen-based partnership hub North Scotland on behalf of the council and the construction work was carried out by Morrison Construction.
A spokesman for hub North Scotland said: "hub North Scotland can confirm that isolated flooding has occurred today within a section of Noss Primary School as a result of a burst pipe.
"Work is already underway to resolve the issue."