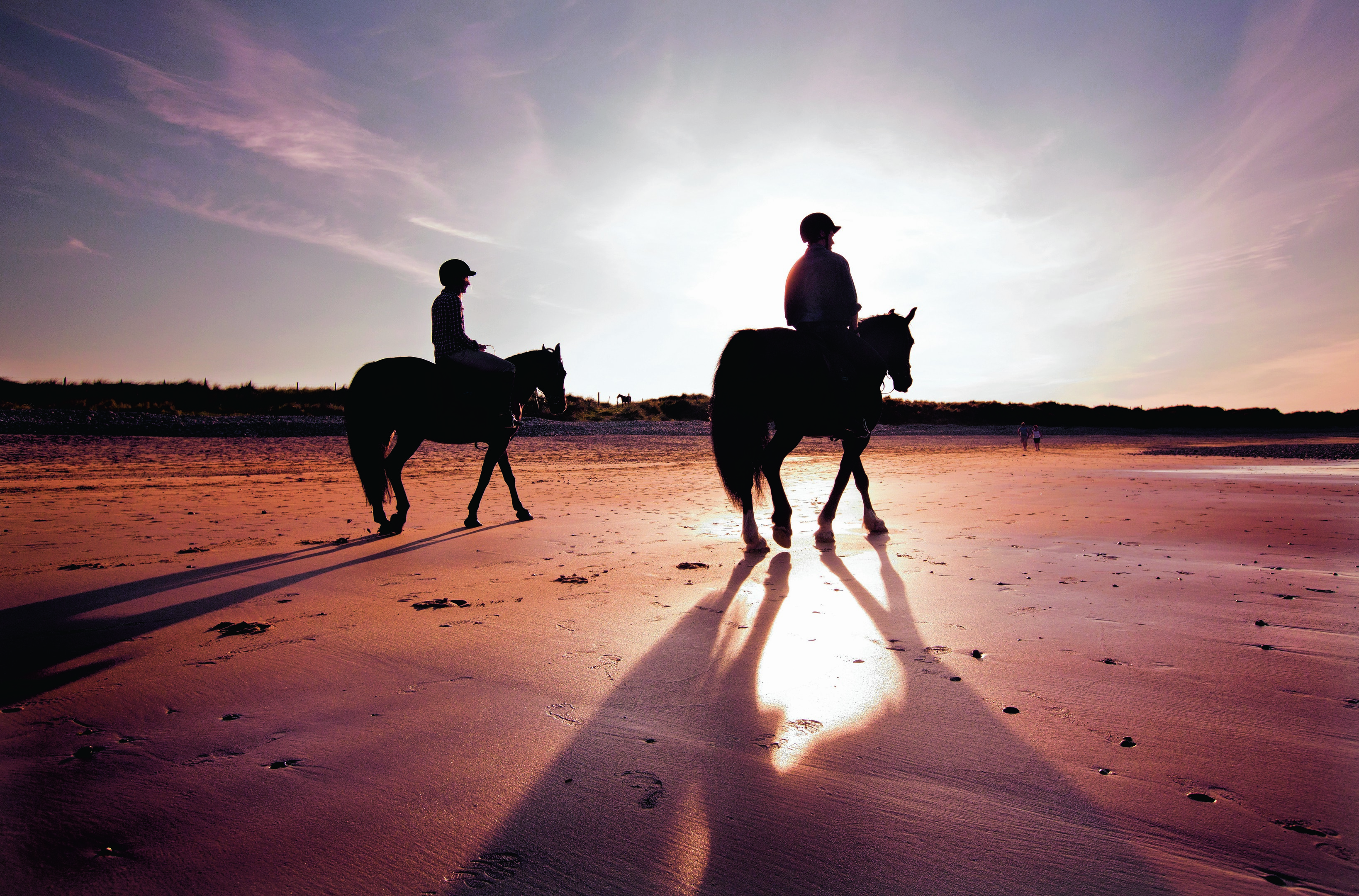 A Ross-shire trekking business is poised to become a fully-fledged, all-weather riding centre.
Edderton stable owners Richard Pumphrey and Charlotte Holland cleared the final hurdle yesterday after a year-long mission to have their ambitions approved by councillors.
They can now begin work to transform the centre near Leathley Lodge, which they operate with Charlotte's parents David and Rosemary Holland, into a year-round business.
The improvements will also feature a new access, parking and floodlighting, wooden stable block and portable office building.
The family hopes to have it in place by next spring but will maintain their trekking and riding instruction facilities over the busy coming months.
Mr Pumphrey said: "It's absolutely wonderful that it's happening. It will make a massive difference to us.
"We'll get rolling with the development now, onwards and upwards.
"At the moment we offer riding lessons on grass which makes it weather-determined.
"Having an all-weather surface and somewhere safe for people to park off-road will allow us to run all year round and in all weather. It will also allow us to offer more instruction."
Members of Highland Council's north planning committee heard yesterday (TUES) that there had been five objections to the proposal ranging from concerns about the impact on amenity and floodlighting to the site location and potential noise.
Local community councillors were happy with the revised details of the proposals. Two individual residents also offered their support.
There was an element of concern among Highland councillors about the centre's intended operating hours.
The owners are licensed to operate seven days a week, between 9am and 9pm.
Committee chairwoman Isobel McCallum proposed limiting Sunday business hours to 4pm or 5pm.
Members agreed to restrict its commercial operating hours to 9am-9pm.