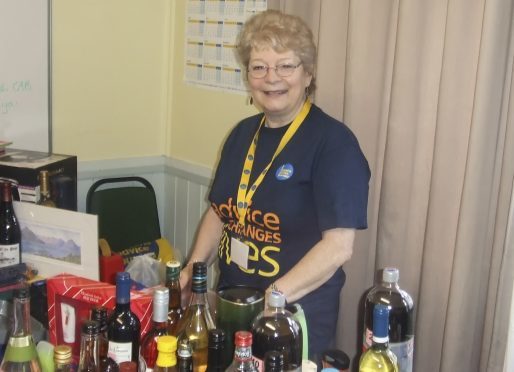 A Skye woman who has devoted her time to helping others at her local Citizens Advice Bureau (CAB) has been awarded a British Empire Medal for voluntary services to the community.
Jess Donaldson, 73, of Carbost, was head teacher of Carbost Primary School for 39 years until her retirement in 2003.
She then turned her attentions to voluntary work and joined the CAB in Portree in 2004.
Since then, she has responded to thousands of inquiries, many of which have been complex cases requiring research.
She is also committed to promoting the services of CAB to the local community and has raised funds for the bureau by running money-raising events throughout the year.
Her other voluntary activities include being chairwoman of the Friends of Portree Hospital, a member of Minginish Community Council, on the committee of a ladies networking association and looking after the defibrillator at Carbost Medical Practice for the Lucky2BHere charity.
And she organises local community events including parties and outings for those in need.
Mrs Donaldson said: "I was amazed to hear I was getting this award and thrilled that it came in the Queen's 90th birthday honours list.
"But I was a bit embarrassed as well as well. I wasn't sure I deserved it as there are lots of people doing charitable work."
She added that she hoped her award would bring a bit more publicity for the CAB.
She said: "We're extremely busy in Portree. We run a tight ship and the service is confidential and free, which takes a lot of worry off people.
"I'm a people person and I love chatting to people and helping them."