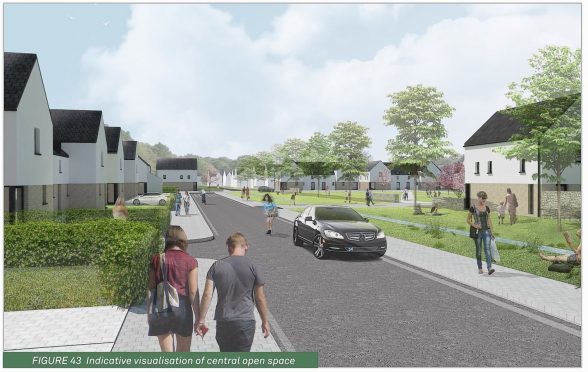 Councillors have demanded there is adequate school, roads and sports provision within a revised design for an 1,800-home suburb approved yesterday for the east side of Inverness.
Highland Council planners promised that residents would be consulted each step of the way as staged construction work progresses over 200 acres at Stratton, bordering Smithton and Culloden.
Under plans approved in 2010, developers Hazledene initially proposed 2,500 homes.
The scheme will include shops, a health centre, primary school, hotel and park-and-ride facility.
The first phase of the residential and retail development will feature 550 homes.
Planner Simon Hindson told members of south planning committee, meeting in Inverness, that long term financial pledges had been secured to accommodate the anticipated additional school pupils.
He said: "We've been working closely with colleagues in education.
"There have been discussions to ensure adequate school provision is provided to address concerns of Balloch Community Council.
"What we have re-secured is a site for a new primary school and a significant level of developer contributions towards enhanced facility – a three-classroom extension, essentially, at Smithton Primary School. All other residential develoment beyond phase one will also be required to contribute to the provision of pre-school, primary and second education provision."
Road access, drainage, park-and-ride and provision of sports facilities were other key issues aired during yesterday's debate.
Smithton and Culloden Community Council is pressing for several park-and-ride facilities around the city.
Mr Hindson suggested the Stratton project provided an opportunity for Inverness's first formal park-and-ride site.
Nairn councillor Laurie Fraser questioned the merits of building a park-and-ride facility when "most people just jump in their cars and drive to a (city centre) car park."
City councillor Carolyn Caddick made a plea for sports facilities to be included in the project.
Brian Clark of Hazledene Inverness Ltd said: "We're delighted with the committee's decision and we're looking forward to bringing forward delivery of the project. We'll be actively working on that in the coming months."
Construction work is scheduled to begin early next year.