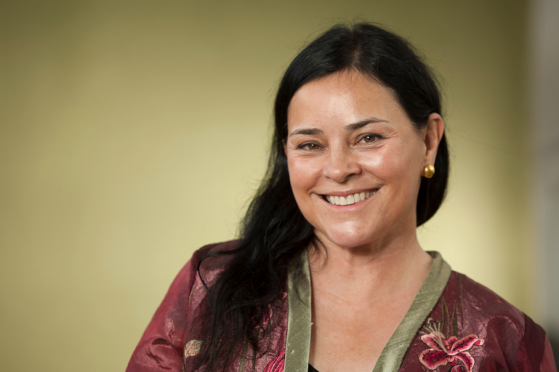 Outlander author Diana Gabaldon has claimed that Highland tourism will suffer it giant windfarms continue being built.
The TV blockbuster adaptation of her hugely popular historic-fantasy books have been filmed in the area, with a great deal shot at Rannoch Moor.
Speaking on her latest visit to the region, the American said: "One of your principle sources of income is tourism.
"If you go around screwing up your landscape, that's certainly going to screw up your tourism."
She urged activists to continue their fight against windfarm development in wild landscapes.
"I don't know that there's a great deal of stuff that you can do other than go on fighting and go through the courts if possible because nothing slows things down like litigation.
"Put a drag on things. Make it so much nuisance to do that, whoever you're fighting against will find an easier way and move further out.
"This is the thing about turbines – why put them directly in one of your most scenic landcapes or on the edge of one of your most important cultural sites?"
Predominately filmed in Scotland, the technicians for the series have a studio facility in Cumbernauld which Ms Gabaldon said has received significant help from the Scottish Government in founding and expanding the facility.