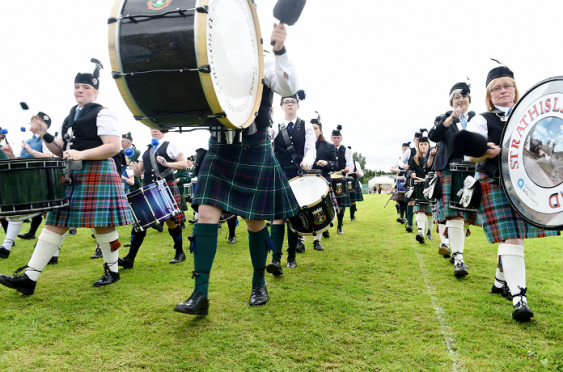 An enduringly popular Highland Games has been hailed as a success once again.
The population of Nethy Bridge increased substantially on Saturday afternoon with more than 3,000 people turning out to watch the Abernethy Highland Games.
The annual event attracted an international field, with Highland dancers from as far away as Canada and Australia preparing for the world championships at the Cowal Gathering later this month.
But much of the athletic success in the ever popular heavies events was shared among local talent.
Trustee Linda Renton, who handles the advertising and merchandising of the games, said it had been another good games.
She said: "We had a very successful day. We woke up to the sun shining which is always a good thing.
"There were a few showers later on but it didn't really detract from what was going on.
"The attendance was down a few hundred people on last year but we still had over 3,000 on the field which we're very happy with."
The games attracted 18 heavies, with Nethy man Conon Quinn taking overall first among the local challengers.
The overall open heavy competition was won by Inverness strongman Sinclair Patience ahead of Jamie Gunn of Halkirk and Greg Walker of Fettercairn.
A notable performance came from George Evans of Inverness Harriers who won the overall boys junior heavy competition.
Along the way he smashed the games record for putting the shot with a throw of almost 53ft.
It comfortably broke the previous record of 50ft which had been held by Graeme Allan since 1999.
Mr Allan was serving as announcer on Saturday and Ms Renton said he had "warm words" for his successor.
The girls junior heavy event was won by Katie Stark, also of Inverness.
The Highland dancing competition attracted a 120 competitors, while the ever popular piping competitions were well received by spectators.