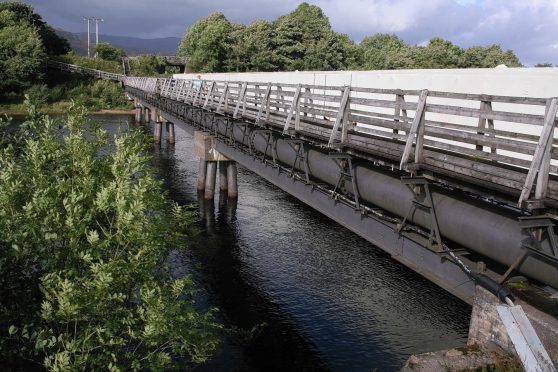 A contractor is being sought to carry out repairs to a footbridge on the Great Glen Way which has been closed for more than a year to anyone unable to tackle 26 steep steps.
The bridge over the River Lochy, known as Soldiers' Bridge because it was built by the Army as a goodwill gesture, also forms part of the official Inverness to Oban cycle route.
And the structure at Inverlochy provides an important link between Fort William and the villages of Caol and Lochyside in Lochaber.
However, last summer Highland Council closed the ramp at the northern end of the bridge for safety reasons after damage was reported to its supports.
It has remained closed ever since to the frustration of both locals and visitors – especially wheelchair users, parents with buggies, cyclists and anyone unable to climb the steps.
The alternative route involves walking along busy main roads and adds almost a mile to the journey.
But the local authority is now advertising for someone to take on the task of removing the old ramp and replacing it with a new one.
The contractor will also need to remove and replace the existing decking and handrails on the footbridge.
It is hoped that the work, which is expected to cost around £200,000, will be started in December of this year.
A council spokeswoman said: "The soldiers' bridge is being upgraded as an access ramp became unsafe and had to be closed due to its age.
"The ramp requires replacement with an upgraded design to accommodate users with a wider range of abilities.
"The council is also investigating the upgrading of the deck, surfacing and handrails on the bridge."
Former Lochaber Mountain Rescue Team leader, 79-year-old Donald Watt, lives close to the Lochyside end of the bridge and uses it regularly.
He previously described the loss of the ramp as a real problem.
He said: "They are very steep steps, the treads are narrow and they become very slippery when wet."
Caol and Mallaig councillor, Ben Thompson, admitted the ramp had been out of use for a long time.
He said: "The good news is that we should eventually get a much better crossing once all the work is done."
Funding for the work is being provided by Sustrans – a UK charity enabling people to travel by foot, bike or public transport for more of the journeys they make every day.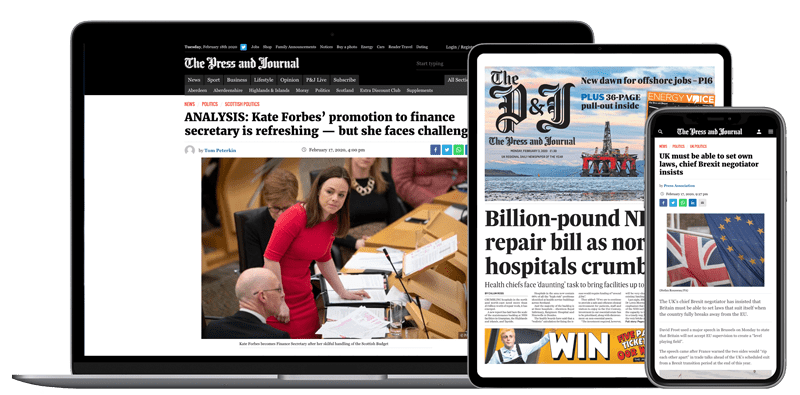 Help support quality local journalism … become a digital subscriber to The Press and Journal
For as little as £5.99 a month you can access all of our content, including Premium articles.
Subscribe