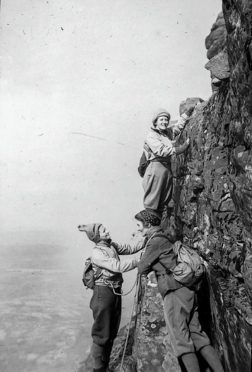 If you want to get ahead – and up a mountain – get a hat.
Images of female climbers in days gone by have been fascinating visitors to a new "pop-up" mountaineering museum in the Outdoor Capital of the UK.
The photographs show women dressed in baggy plus fours and fancy headgear climbing in the 1930s.
Mick Tighe, who was a member of Lochaber Mountain Rescue Team for nearly 30 years, has gathered together what is believed to be the largest collection of mountain artefacts, equipment, literature, photographs and other mountain memorabilia in the UK.
The 66-year-old recently donated them to a newly-formed charity, the Scottish Mountain Heritage Collection, of which he is a trustee.
And he opened the collection, depicting the rich history of mountaineering in Scotland and around the world, to the public at Glen Roy, Roy Bridge, in Lochaber, at the weekend.
It will remain on show for two weeks and Mr Tighe is hoping to display it on a permanent basis in the future.
He said the first weekend had gone well.
"Visitors were in their tens, rather than hundreds so it was more quality than quantity, but everyone who came seemed very interested.
"I think it was probably a bit quiet because the weather was so good that people were out and about doing other things," said Mr Tighe.
But he is hoping many more people will go along to see the collection before it closes on Friday October 16.
Entry is free, but visitors are asked to make a donation, which together with the proceeds from a bric-a-brac stall, will go to the charity to help pay for maintaining the collection.
Mr Tighe, who was presented with the Scottish Award for Excellence in Mountain Culture at this year's Fort William Mountain Festival, said there had been a lot of interest in the clothes women wore for climbing in the past.
Other items on display include hardware, such as shiny karabiners, rusty pitons, brassy stoves and old wooden-shafted ice axes, printed materials, including maps, guide books, journals and magazines, and an archive, including, diaries, cuttings, sketch books, paintings and letters.
The collection, which has been catalogued and photographed, can also be viewed in the trust's virtual museum at www.smhc.co.uk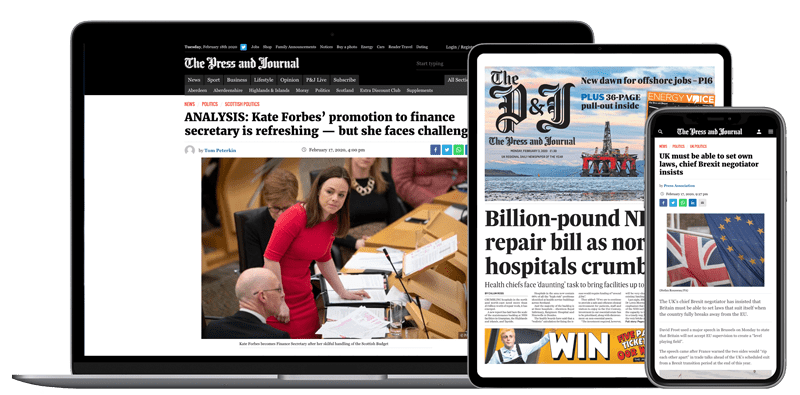 Help support quality local journalism … become a digital subscriber to The Press and Journal
For as little as £5.99 a month you can access all of our content, including Premium articles.
Subscribe