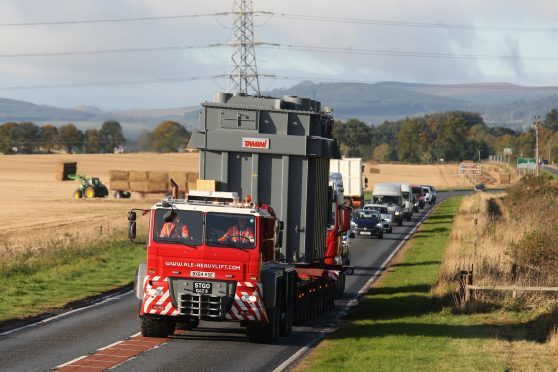 A slow-moving trailer carrying a giant transformer for a substation in Sutherland completed the last leg of its journey yesterday.
The 145-tonne object was delivered by sea to Invergordon and set off yesterday morning for Loch Buidhe substation, five miles north of Bonar Bridge.
The multi-axle trailer carrying the machinery had to negotiate a 20-mile drive along the A9 before turning off onto the windy A949 road and travelling another 11 miles to Bonar Bridge via Spinningdale.
The truck then turned right onto the narrow Migdale road, where a series of improvements have been made over the past 18 months to strengthen and widen the existing road surface in preparation.
Another slow-moving convoy with a police escort, carrying a second transformer of the same weight, is due to leave Invergordon for Loch Buidhe on Friday.
The transformers are being transported by specialist haulier ALE, working on behalf of Scottish and Southern Electricity Networks (SSEN) and their lead contractor at Loch Buidhe, BAM Siemens.
SSEN Project Manager Russell Stewart said: "Every stage in the journey of these transformers has been carefully planned, going back five years to the earliest stages of developing plans for the new substation. Once they arrive and are installed on site, they are expected to play a key role in the network for decades to come.
"Our team will be working alongside our specialist haulier, the roads authorities and the police to make sure each delivery can be completed smoothly, safely and with minimum disruption to other traffic."
Motorists are being advised that the second transformer will set out from Invergordon at 9.30am.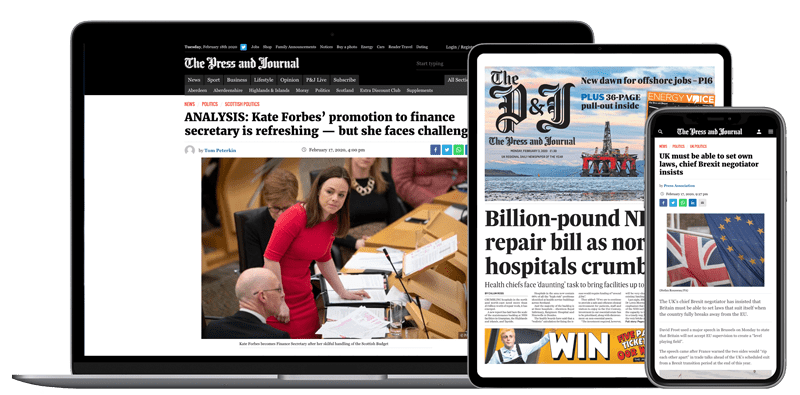 Help support quality local journalism … become a digital subscriber to The Press and Journal
For as little as £5.99 a month you can access all of our content, including Premium articles.
Subscribe