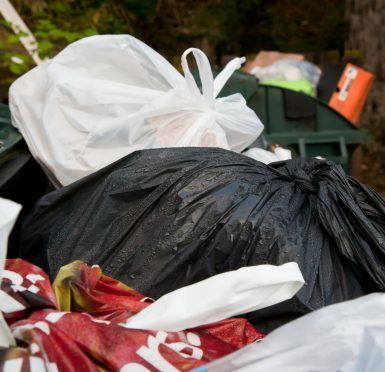 Argyll residents had their first experience of what three-weekly bin collections really mean this week – and the results were not pretty.
Overflowing bins and unhappy residents were abundant on the streets of picturesque holiday hotspot Tobermory, as the impact of the unpopular council policy could be seen.
The isle of Mull is one of the first areas to have its fortnightly bin collection reduced to three weekly by Argyll and Bute Council, as it attempts to cut costs and increase recycling.
The policy will roll out to other areas, including Oban, next month – with fears that other councils in the north and north-east will follow suit.
With the bins in the island's main village due to be collected tomorrow after the first three-week wait, The Press and Journal found several overflowing bins and many unhappy locals.
While some households have been able to cope with the regime and have kept their levels of waste down, others say that despite their best recycling efforts they have been left with jam-packed, overflowing bins with refuse sacks lying beside them.
The communal bins shared by flats at The Bond Store were already bursting at the seams yesterday, two days before the collection.
And it was a similar story at Rockfield Road.
Catherine Livingstone, 56, a cook at Tobermory fish and chip van, who lives on the street, said: "Up until a week ago I had my son, daughter in law and granddaughter living with me and three weeks is a long time when you have got all those people living in the house.
"My bin is absolutely horrendous, I have a full bin and three or four bags beside it. There are quite a lot of full bins around the town, I think they will be overflowing by Thursday."
Pensioner Iona MacDonald, 77, of Creagan Park said: "It is terrible. The rubbish is overflowing in the bins around town. I live on my own, but I don't know how people with families are going to do it. I recycle and my bin is just about full. That's with one person in the house. If there is a household with two adults and two children the bins will be overflowing.
"It is going to be terrible in the summer. Tobermory has got all of those houses that are let out. It will cause problems."
Three weekly collections get underway in Oban and Lorn from November 28.
The move will save the council £500,000 a year. It is part of wide ranging cuts which include the removal of librarians from high schools.
Recycling waste will continue to be collected fortnightly and families with five people in the house, children using nappies or people with medical conditions will be able to apply for an extra waste bin.
Councillor Ellen Morton, Policy Lead for Roads and Amenity Services, said: "Like all councils we have to change the way we do things because of drastically reduced funding, with £10million of savings this year alone. At the same time we have to reduce the amount of waste that goes to landfill because we pay over £80 in tax for every tonne.
"Argyll and Bute Council is totally committed to recycling, which is why we have protected that part of the service.
"The more we can work together to recycle the more money we can save. We can then protect the services people have told us are important to them like investing in regeneration projects, educating our young people, improving our road network and supporting vulnerable people.
"Packs will provide information about the changes, how to use the services and new collection dates."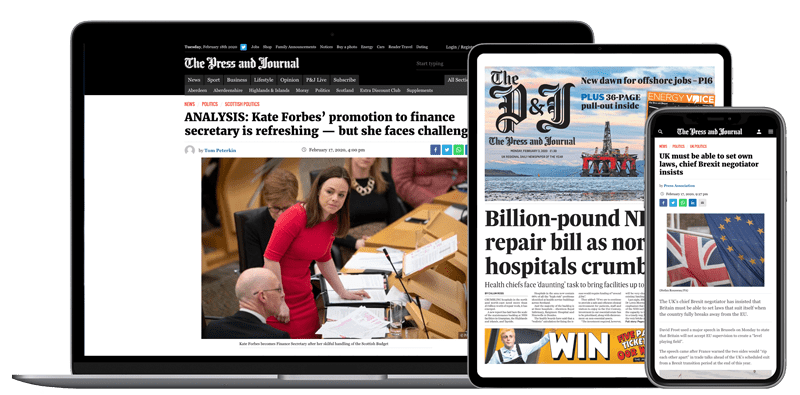 Help support quality local journalism … become a digital subscriber to The Press and Journal
For as little as £5.99 a month you can access all of our content, including Premium articles.
Subscribe