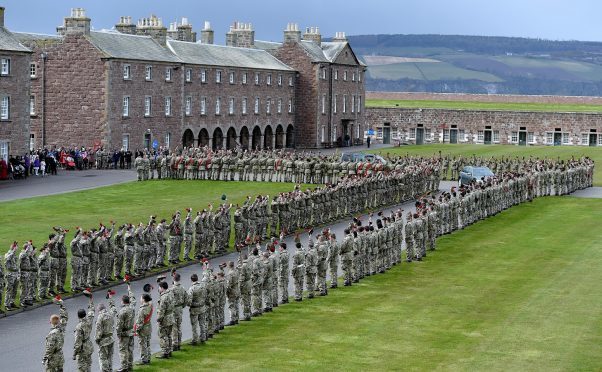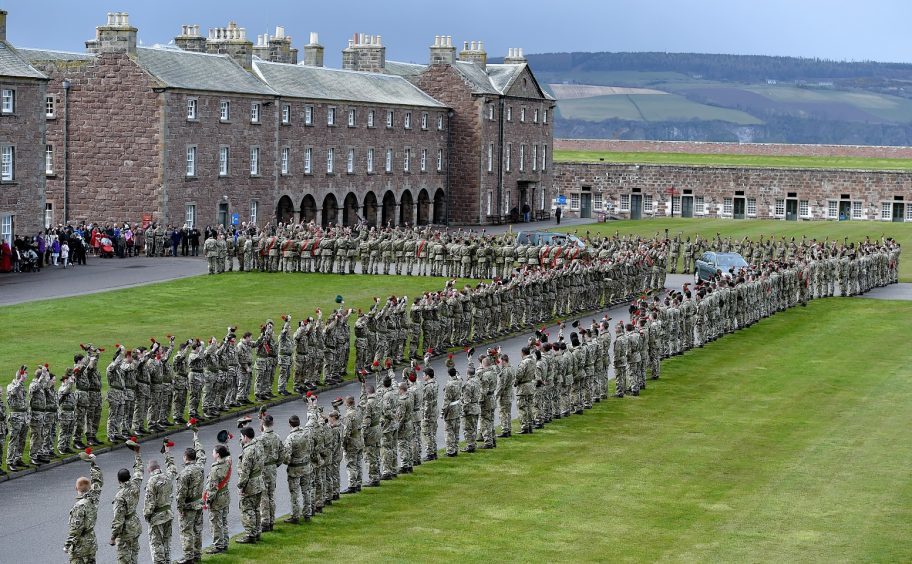 A ferocious war of words over the future of two military bases in the north has escalated with a Scottish Government minister branding the UK Government "disrespectful."
As entire communities surrounding Fort George and Kinloss await the verdict of a Ministry of Defence (MoD) budget review expected to see one of them close, Scottish Economy Secretary Keith Brown has sent an angry letter to Westminster.
The correspondence, obtained by the Press and Journal which has campaigned on behalf of the bases, accuses Mark Lancaster, the Minister for Defence Veterans, Reserves and Personnel, of failing to discuss the issues.
Hundreds of jobs and many millions of pounds annually invested in the respective communities hang in the balance. But the MoD has consistently refused to answer questions about its £1billion cost-cutting review other than stating there would be an imminent announcement.
Keith Brown states in his letter: "It is well over two months since the First Minister wrote to oppose any cuts to defence establishments or personnel in Scotland.
"I am frustrated that you still have not met me to discuss this despite repeated attempts by my private office to arrange a meeting. So far, your office has cancelled two possible opportunities for both a meeting and a telephone call.
"This shows a lack of respect for Scotland's interests."
Mr Brown warned that the uncertainty "is damaging to local economies as well as armed forces personnel and their families."
A spokeswoman for the MoD said: "No final decisions have been made about future sites in Scotland to support our increased investment in defence capability.
"The minister and the MoD are committed to engaging with the Scottish Government on the outcome of this review."
She added: "The minister has met a number of colleagues, including those who represent Scottish interests, to discuss sites in their local area."
About 750 jobs are dependent on Fort George which generates more than £16million a year for the local economy.
The P&J's "Fight For Fort George" campaign has had the support of 6,000 people including serving and ex services personnel.
Earlier this month, the P&J revealed official figures showing Fort George was the cheapest Army base in Scotland to run, and that £37million had been invested at the site and Kinloss Barracks in Moray in the last three years.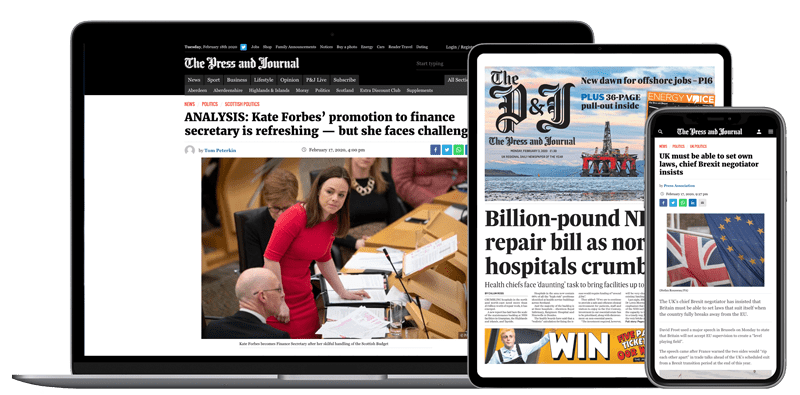 Help support quality local journalism … become a digital subscriber to The Press and Journal
For as little as £5.99 a month you can access all of our content, including Premium articles.
Subscribe