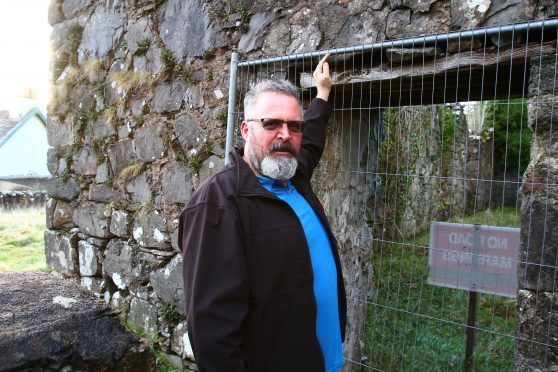 An Argyll villager has been left frustrated after a council closed off access to a historic church next door to his house.
The local authority has put fencing around the medieval kirk at Kilmore with a hand written sign saying "Do Not Enter. Danger."
Andy MacArthur, of Tigh An Eaglais in Kilmore, believes that because they have identified a danger, the council has a duty under dangerous building legislation to make the old kirk safe and reopen it.
Mr MacArthur said: "I was married in that church in 1998, it was the first wedding there for more than 100 years.
"They shut off the access without consultation. Yet the Hydro in Oban is in ruins up there with 27 missing lintels on a three-storey building. Is that not dangerous?
"It seems to be one rule for one building and one for another.
"In Oban the Hydro is used as a place to consume carry outs. The evidence of that is there. It is certainly used by adolescents and dog walkers. People can walk about unhindered on a building just about to collapse in the middle of Oban."
The Oban Hydrophathic Establishment and Sanatorium, which was intended to be a luxury hotel, lies in ruins. It was never completed after its developers ran out of money.
Construction of the hotel began in 1881 on a hill east of the downtown overlooking the town and the harbour. Had it been completed, the hotel would have been a major landmark on the Oban skyline.
A spokesman for Argyll and Bute Council said: "We were approached by Historic Environment Scotland about the condition of the ruined kirk. We have taped it off to maintain public safety. We take immediate action to ensure public safety. We will take any action needed to keep people safe in and around dangerous buildings.
"We do the minimum to make buildings safe – often all that is required is to cordon it off, which is what has happened here. Ultimately, the responsibility for the maintenance of a property lies with its owner.
"The Hydro ruins were inspected in November and our professional building surveyors are satisfied that it is safe."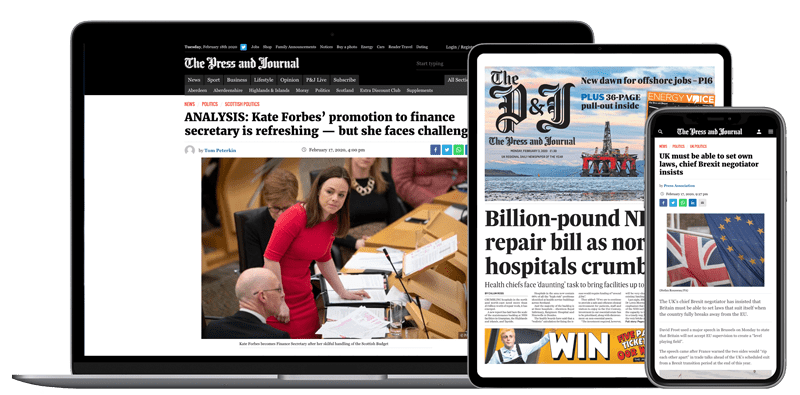 Help support quality local journalism … become a digital subscriber to The Press and Journal
For as little as £5.99 a month you can access all of our content, including Premium articles.
Subscribe