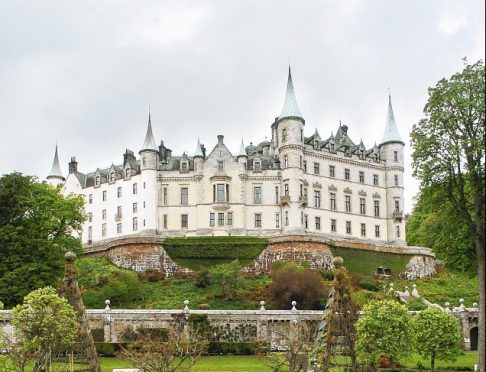 A "cheat sheet" for a nine-day history tour of the Highlands has been created by the organisers of the North Coast 500.
The free online guide was produced to give tips to tourists about what they can see along the route.
They include the various castles, Iron Age brochs in Caithness and Sutherland, standing stones and historic inns.
Tom Campbell, managing director of the North Coast 500 believes that a growing number of tourists are drawn to this part of the world because of the success of television shows such as Outlander, which is set and partly filmed in the Highlands.
He said: "Visitors have been coming from all over the world to enjoy the spectacular scenery of the North Coast 500, and the wealth of activities, culinary experiences and top-class accommodation that can be found on the route.
"One of the things that brings people to Scotland is a desire to immerse themselves in our fascinating history – no doubt fuelled in part by the popularity of programmes like Outlander.
"With this in mind, the itinerary we've produced offers an insight on all the best places to visit, and will be indispensable to those planning trips this year."
Highlights of the itinerary include Carn Laith, the remains of an Iron Age broch, which was excavated by the Duke of Sutherland in the 19th century; the Whaligoe Steps, a man-made stairway of 365 steps carved into a cliff-face that descend to what was a naturally formed harbour between two sea cliffs south of Wick; and Ardvreck Castle, built in the 16th century by Neil Macleod, the laird of Assynt.
Malcolm Roughead, chief executive of VisitScotland, said: "We are delighted to hear about the North Coast 500's new History, Heritage and Archaeology itinerary.
"With over one third of visitors drawn to Scotland for its history and culture, the Year of History, Heritage and Archaeology 2017 is an exciting opportunity to relive our country's fascinating past.
"From a visit to the stunning Dunrobin Castle to tracing your family tree at Gairloch Museum, the NC500 route is bursting with so many ways to experience the region's rich history and heritage. I'm sure the new itinerary will prove to be a big hit with those planning a trip on 'Scotland's Route 66' this year."