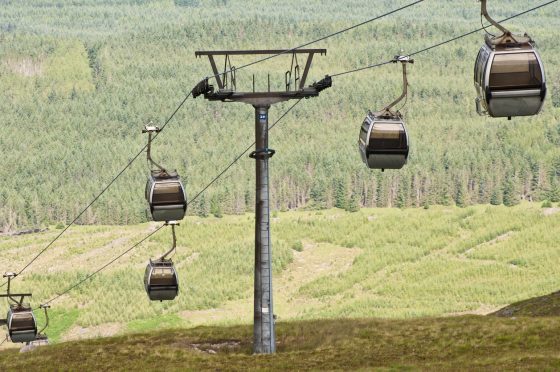 Scotland's winter sports season has melted away to one of its worst on record.
CairnGorm Mountain, Glenshee, Nevis Range, Glencoe Mountain and The Lecht have all had a challenging winter season.
The Lecht in Aberdeenshire had been the last of the country's five outdoor snowsports centres to be able to open for skiing and boarding – but all its snow has now disappeared with rising temperatures.
A lack of snow, mild temperatures and high winds have been factors in one of Scotland's worst ever seasons – with operators warning that "millions of pounds" have been lost to the economy.
The Lecht, near Strathdon, recently opened two of its runs after not being able to offer snow sports since early March. But yeserday its slopes were largely just bare grass.
Glenshee in Aberdeenshire managed only 18 days of skiing and boarding when it would have normally hoped for over 100 days.
A spokeswoman for Glenshee said: "This kind of season happens about once every 10 years on average. It was pretty bad."
Hundreds of seasonal jobs have also fell victim to the weather with staff not taken on.
Glenshee alone has not employed 80 seasonal staff, while the operator of CairnGorm Mountain, near Aviemore, previously also started consulting staff on potential job losses at the site.
Even when they have opened, the resorts have had very few runs.
Across the five resorts, the number of skier days was 207,770 compared to 230,634 for the previous winter and 235,191 in 2013/14.
At Aviemore, Cairngorm Mountain has plans for an artificial ski slope, with a planning application due to be submitted this summer.
Malcolm Roughead, chief executive of VisitScotland, was optimistic about the resort, despite a bad season.
He said: "I think the guys there are very flexible. It's not uncommon that they don't get the depth of snow they are looking for.
"A place like that becomes quite skilled at moving from a snow-based activity proposition to something that was there without the snow.
"Basically it's all there and it all depends on the climactic conditions at the time.
"The beauty of Aviemore of course is that it is open all year round so the issue of seasonality isn't as marked as it is in some other areas."
He added: "You can still go walking, you can still go sight-seeing, you can still visit some of the distilleries that are nearby so there are other things on offer."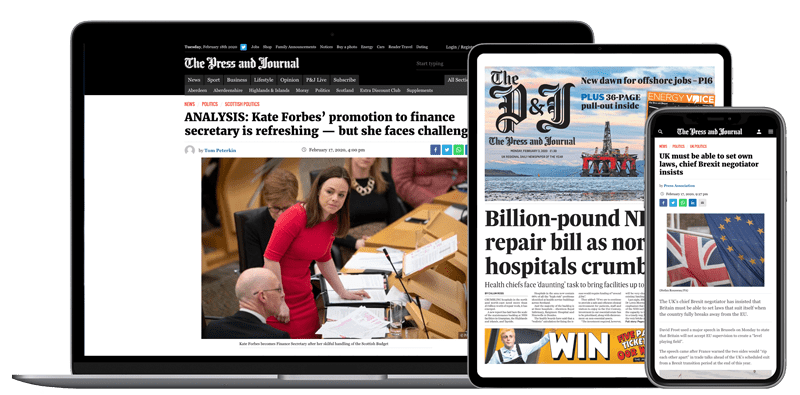 Help support quality local journalism … become a digital subscriber to The Press and Journal
For as little as £5.99 a month you can access all of our content, including Premium articles.
Subscribe