A major tourist attraction has finally risen from the ashes and is set to become the "north's tourism dream," says one Highland tourism figurehead.
The new £1.4million Falls of Shin visitor centre near Lairg – once branded "the Harrods of the North" – was destroyed by fire in 2013. But now, almost four years on to the day, it has been reopened by the Kyle of Sutherland Development Trust as a community-owned facility with a cafe, shop and visitor centre.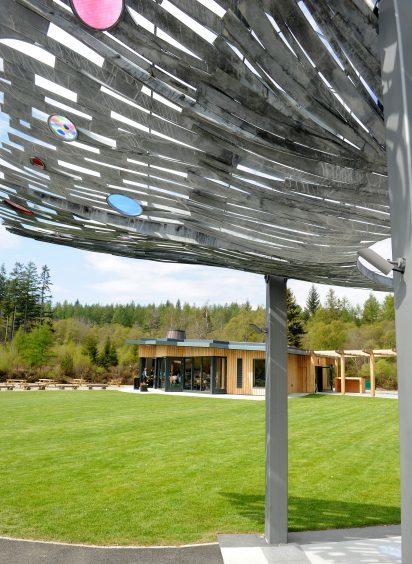 Yesterday Valerie Houston, the trust's implementation manager for the project, thanked local builders, architects and project funders, and stressed the new building will not be like it was under the ownership of Mohammed Al Fayed.
She said 12 people are initially being employed at the new facility – shaped like a salmon from above to celebrate the fish regularly seen leaping at the falls – and that this number could rise through the summer.
Trust development manager Helen Houston also revealed that on Monday, work will start on the new Ardgay village square development which will likely open early next year to provide office space, an art gallery and land for social and private housing.
Yesterday's guest speaker, Inverness businessman and local tourism figurehead Willie Cameron, read out a stirring poem telling the story behind the rise of the new centre and the hard work of the community behind it.
And Mr Cameron, who struck a deal with Chinese bus tour operator Nanhu Travel to bring 12,000 Chinese visitors to each year to the Highlands, believes Falls of Shin will reap the benefits.
Mr Cameron, who has connections to Sutherland, added: "It's going to be the north's tourism dream. Atlantic salmon is one of our biggest world exports next to whisky. This is living wildlife you are seeing here and this is the real thing. And this 'new tourist' that is coming to the area wants the 'experiential tourism.' When I was out in China recently it was clear to see that the new type of tourist you are getting are those who want to come and see salmon leaping, sheep-shearing, prawns being fished from our seas.
"There will be 1,000 Chinese visitors each month and, if you sell the place properly, and use social media effectively, then hopefully we can push a lot of these people up here."
More than 100 people attended yesterday's official opening but several hundred more from the surrounding communities are expected today to carry on the celebrations the new facility today.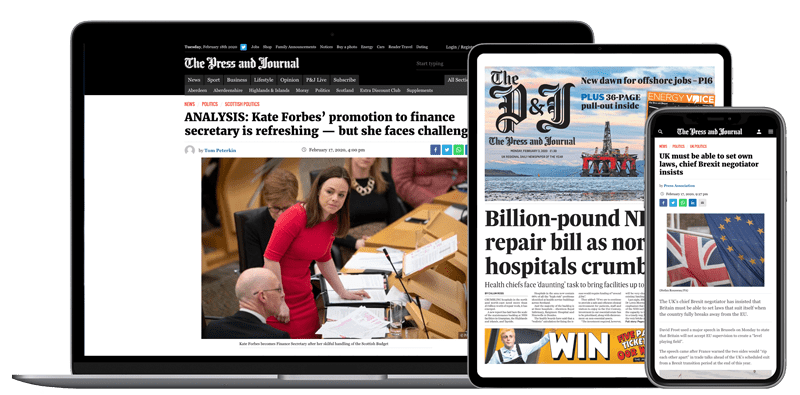 Help support quality local journalism … become a digital subscriber to The Press and Journal
For as little as £5.99 a month you can access all of our content, including Premium articles.
Subscribe