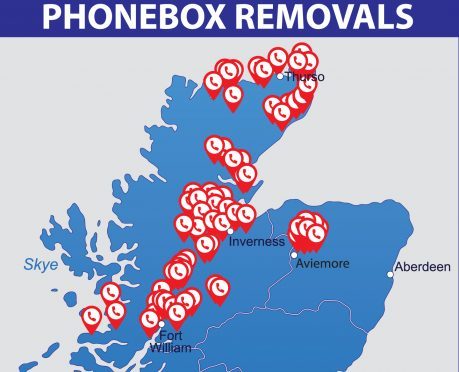 BT is cutting the lines to almost half of the remaining public phone boxes in the Highlands.
After extensive consultations, the communications giant has confirmed that it is to axe 72 kiosks, leaving just 98 in the region.
A number are still available for communities to adopt – and maintain.
It emerged a month ago that almost one in five of Scotland's public payphones were to be removed – a total of 900 over the next three years.
Various organisations and communities have firmly argued that the phone boxes are a "lifeline" service in many rural areas where a mobile phone signal is poor or non-existent.
Mountaineering Scotland called for the retention of many phone boxes that were under threat because they are in areas with poor or no mobile signal.
Its communications officer Neil Reid said yesterday that it was disappointing a number of kiosks were going while welcoming the retention of most of the 43 that were of concern to mountaineers.
BT has pointed out that not one call was made from more than 700 Scottish kiosks last year.
It consulted with local authorities, however, and has taken the feedback on board, lowering the numbers being taken out of service.
A spokesman for BT said: "We initially proposed to remove in the region of 176 payphones in the Highland Council area over the next three years.
"All of these followed (industry watchdog) Ofcom's consultation process for payphone removal unless there was another payphone within 400 metres, when the process was not required.
"Where we receive objections from the local authority, we won't remove the payphone.
"We're committed to providing a public payphone service but demand just isn't there anymore."
Use of payphones has declined by more than 90% in the past decade.
As an alternative to removal, BT has promoted an "adopt a kiosk" scheme.
It is currently in discussions with local communities on the adoption of kiosks at Alcaig, Dingwall; Glen Convinth School, Kiltarlity and the public call office outside Forsinard post office in Sutherland.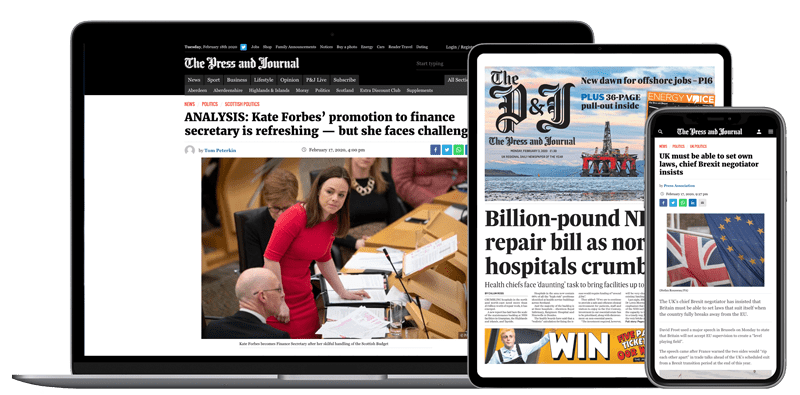 Help support quality local journalism … become a digital subscriber to The Press and Journal
For as little as £5.99 a month you can access all of our content, including Premium articles.
Subscribe