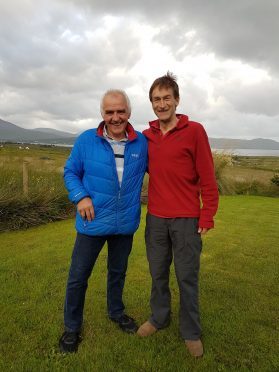 A retired engineer has made a "friend for life" after rescuing a church minister who nearly drowned.
Rev Dr Rory MacLeod, who leads the Strath and Sleat congregations on Skye, was recently reunited with David Campbell, 63, who came to his rescue after his kayak capsized in a sudden storm.
The former Royal Marine chaplain, 52, was unconscious in the choppy water close to the village of Kylerhea when the retired engineer waded out more than 650ft then swam towards him and pulled him back to the shore.
Dr MacLeod was attended to at the scene by the RNLI then airlifted by air ambulance to Raigmore Hospital in Inverness for treatment for hypothermia and exhaustion.
Mr Campbell of Kylerhea said he was pleased he was able to help the minister, who made a full recovery, and said he hoped that he had "made a friend for life".
He revealed that the pair, who have visited each other's houses, had even discussed the possibility of going kayaking together in the future.
Dr MacLeod said the sea conditions around the Kyleakin peninsula on June 12 changed rapidly.
Dr MacLeod said: "Although I was unconscious when David rescued me, my gratitude is sharpened by the awareness of having lost a great uncle in similar circumstances off the coast of Islay, when he went in to help a swimmer who had got into difficulty.
"Though a strong swimmer himself, both he and the victim were swept out to sea and drowned.
"So I left David in no doubt that his heroic action was not taken for granted.
"Whatever else he might have achieved during his life, he can enjoy knowing that he gave a wife back her husband and restored a father to their children."
When Dr MacLeod was initially tipped out of his kayak, a fishing boat came up alongside him and offered to take him to Kyleakin but he settled for a tow towards the shore at Kylerhea.
That swim in was harder than he had expected and he blacked out before reaching the shore.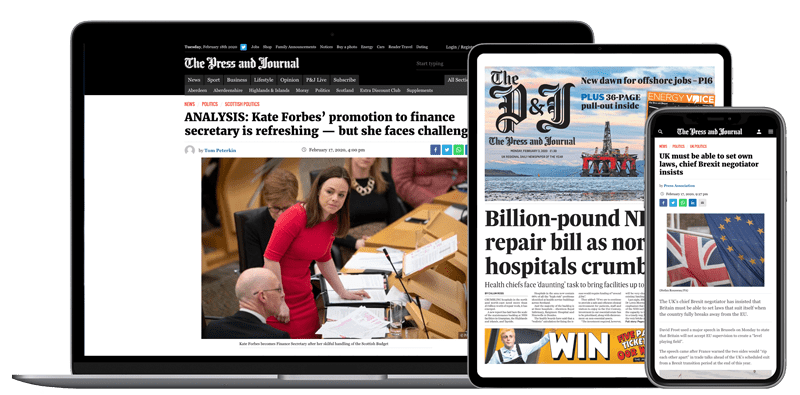 Help support quality local journalism … become a digital subscriber to The Press and Journal
For as little as £5.99 a month you can access all of our content, including Premium articles.
Subscribe