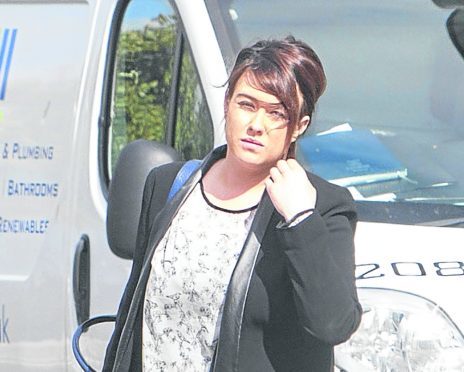 A north care worker who failed to secure the bed rails of a 98-year-old resident who fell and later died has been allowed to continue in the profession.
Kimberley Murray, 27, was a support worker at Castle Gardens care home in Invergordon when the elderly woman, known only as Resident A, fell.
She suffered a fractured hip from her fall on April 22 last year and later died at Raigmore hospital.
At a hearing at the Scottish Social Services Council (SSSC) in Dundee yesterday, a panel decided that Miss Murray's fitness to practise is not impaired and she can continue to work in care.
Miss Murray admitted the charges of leaving Resident A, who required the use of bed rails, "unattended in a bed when a bed rail had been lowered", which contributed to her fall and her death. She also admitted failing to use an emergency buzzer to seek assistance.
But in his conclusion, panel chairman David Pia said: "Your behaviour was a momentary lapse and highly unlikely to be repeated."
The panel heard yesterday that on April 22 at 7.30am, Miss Murray had attended Resident A by herself.
She lowered the bed rails and went to retrieve an item from the bathroom, during which time, the 98-year-old woman fell from the bed.
Miss Murray claims she immediately shouted for assistance despite protocol meaning that an alarm buzzer should have been sounded.
A visibly upset Miss Murray, who had no legal representative, admitted all the allegations but did not accept that her fitness to practise was impaired.
She said she took "full responsibility" for what happened and that it was "a genuine mistake", adding: "I feel like I've not been supported by my employer but I know I'm to blame and it's my fault.
"There should have been two people in that room but we were working under pressure and short-staffed.
"When she fell I was in a panic and could hear a nurse outside so naturally shouted for her instead of using the buzzer.
"It's had a massive impact on me, there's not a day goes by where I don't think about it.
"I absolutely loved my job. Care is a passion of mine."
Mr Pia added: "You understand why the public may be concerned and that extra training will be required. The panel was impressed by your evidence and you've shown humility.
"You showed regret and understood the seriousness of the incident."
A spokesman for her former employer, HC-One, said: "We will be reviewing the decision by the SSSC's panel as well as our evidence.
"We would like to reiterate that nothing is more important to us than the health, safety and wellbeing of those we support and we will always act to ensure our residents receive the kindest care."