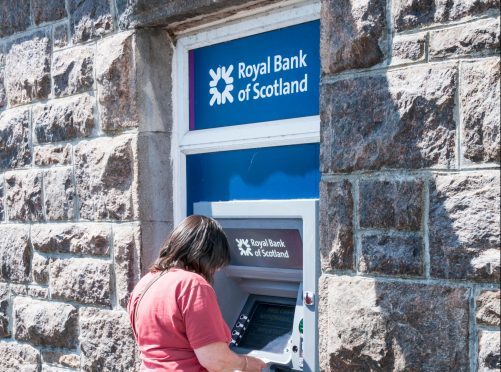 North communities have erupted in fury to RBS plans to close 12 local branches across the region – and islanders on Barra will need to catch a ferry to conduct face-to-face banking.
The last banks in Beauly and Tongue will shut and other closures include Kyle, Mallaig, Tain, Wick, Grantown, Aviemore, Nairn, Inveraray in Argyll and Queensgate in Inverness.
And residents in Barra will face driving to the ferry to get across the Sound of Barra to Eriskay – costing a driver £27.20 return – before a 30 minute drive to Lochboisdale in South Uist.
The 18 north and north-east RBS branches set to close – and when
Western Isles MP Angus MacNeil called it "economic vandalism of the highest order" and compared it to "asking people in Dover to bank in Calais."
Michael Morrison, who runs Barra's only distillery, said he would be quicker flying to Glasgow to do his business banking, adding: "The island is in shock over this. We face becoming an almost cashless island."
The only saving grace for Barra is RBS' decision to retain the ATM.
Beauly resident and former NHS Highland board chairman Garry Coutts, an RBS customer of 20 years, said he was "surprised" by the decision to shut the village's last bank, adding: "This is not a way to build customer loyalty."
He said the move will negatively impact local businesses who deposit cheques and depend on tourism trade, and may also result in people who don't want to use internet banking unwittingly neglecting their finances.
Bob Coburn, chairman of the Beauly branch of Royal British Legion Scotland, said: "It's highly inconvenient, especially for older people who need the bank."
Trudy Morris, chief executive of Caithness Chamber of Commerce, said: "Access to banking services is crucial for businesses of all sizes and, coming on the heels of other banks closing branches in the area, this is a real blow to business in the North Highlands."
Lybtser resident Gordon Newson was angered by the closure of the RBS Lybster branch – the last village bank – in 2015 and, yesterday, said he was "appalled" by their decision to close the Wick branch, adding: "I am glad we switched to Clydesdale because they (RBS) glibly advised us to transfer our accounts to their Wick branch and said it would not close."
Dr Ian McNamara, chairman of the Highland Senior Citizen Network, said: "It's just going to increase the isolation of people living in remote and rural areas of the Highlands.
"Well over one third of people over 70 don't have internet connections.
"It's all contributing to what's becoming the second Highland Clearances."
Highlands and Islands development manager of the Federation of Small Businesses (FSB), David Richardson, said: "If we want to hang on to the businesses that we've got and encourage new businesses to move in, it is vital that basic infrastructure like banks is in place."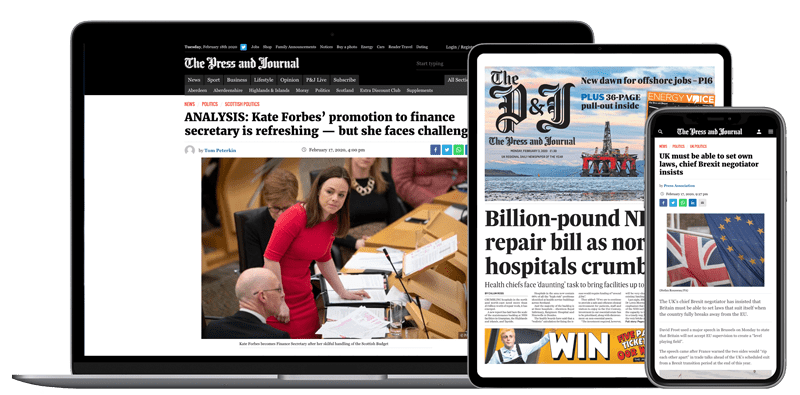 Help support quality local journalism … become a digital subscriber to The Press and Journal
For as little as £5.99 a month you can access all of our content, including Premium articles.
Subscribe