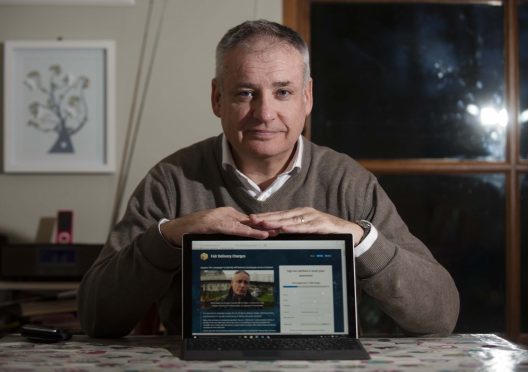 Hopes were raised last night that the battle against rip-off delivery charges was at a "turning point" as the fight was taken to the heart of Holyrood and Westminster.
UK and Scottish ministers were told that "enough is enough" and they must now regulate against unfair surcharges to deliver an "early Christmas present" to one million people in the north and north-east.
The campaign gathered momentum as Prime Minister Theresa May was quizzed on the issue in the Commons, and at the same time MSPs in Edinburgh joined forces to demand action.
Map shows 'bizarre' delivery boundary which divides neighbours
Scottish Business Minister Paul Wheelhouse pledged to arrange a high-level summit to draw up plans to end the practice of firms adding an average of 30% onto the cost of delivering of goods to customers in the Highlands, islands, Moray, Aberdeenshire and even Aberdeen.
Moray MSP Richard Lochhead won cross-party support for action in Holyrood – and he predicted the campaign for change was now becoming unstoppable.
"I believe that December 2017 will go down as a turning point when, with household budgets already under pressure, the people of Scotland will say 'enough is enough', no more rip off parcel delivery surcharges," he told MSPs.
"And it will also be when the authorities hopefully accept that real action is required to address this issue."
He added: "I ask both Scottish and UK ministers to deliver up to one million Scots an early Christmas present by pledging to tackle these rip-off delivery surcharges."
Just a few hours earlier, Moray MP Douglas Ross had taken the same issue to the centre of UK politics when he raised it at prime minister's questions in Westminster, asking for Mrs May's help to "right this wrong once and for all".
The prime minister said that he was "absolutely right" to raise the concerns and that a meeting would be arranged between Mr Ross and UK Business Secretary Greg Clark to discuss what could be done.
In Holyrood, MSPs from across the north and north-east queued up to reveal horror stories about excessive charges from constituents and urge support for new regulations.
Local representatives Gail Ross, Jamie Halcro Johnston, Rhoda Grant, Gillian Martin, John Finnie, Liam McArthur, Stuart Stevenson, Donald Cameron and Kate Forbes all backed Mr Lochhead's campaign during the debate.
Mr Wheelhouse, who said it was only the UK Government which had the power to regulate parcel deliveries, also promised to pile on the pressure, revealing he would now be writing again to UK ministers to "convey the concerns expressed across the chamber" in Holyrood.
"I will seek to ensure that UK ministers deliver much needed change in cases where charges discriminate against communities in Scotland," said the minister, who had earlier promised to "convene a roundtable to bring together relevant interested groups in Scotland".
The Consumer Protection Partnership, set up by the Westminster government, has committed to carry out a review of the evidence to determine whether action should be taken.
A spokeswoman for the UK Department for Business, Energy and Industrial Strategy said: "Delivery charges should be clear and upfront, so people can decide to shop elsewhere if they feel they are excessive.
"In cases where consumers feel an extra charge is being unfairly or wrongly applied they should take the matter up directly with the retailer or delivery company to make sure they are aware of customer dissatisfaction and potential lost business.
"But how delivery firms set their prices is a commercial matter for them and should be left to the market."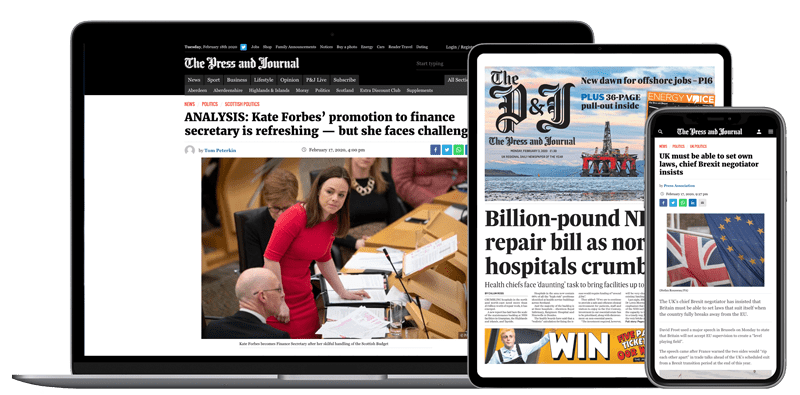 Help support quality local journalism … become a digital subscriber to The Press and Journal
For as little as £5.99 a month you can access all of our content, including Premium articles.
Subscribe