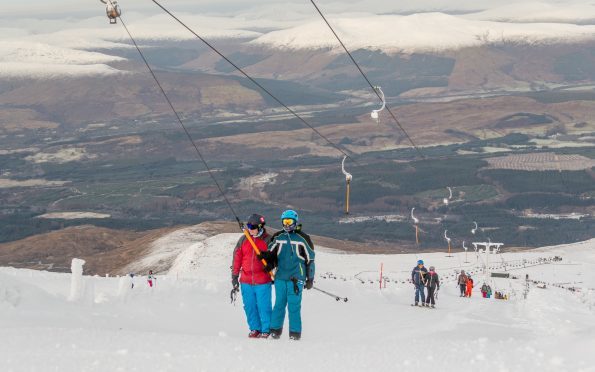 Scotland's ski resorts are enjoying generous showers of snow and excellent conditions – after a disastrous 2016/2017 season saw three of the areas investing in snow machines.
But it's all white now, with good falls of natural snow in January and even more forecast for later in the week.
Scotland's skiers and snowboarders enjoyed superb January conditions, with waist-deep powder at Nevis Range featuring in a stunning video and photos of massive snowdrifts towering over a piste machine at Glenshee both going viral on social media.
Glencoe Mountain, The Lecht and CairnGorm Mountain have also enjoyed great conditions – with little call for their new snow factories.
Chairman of Ski-Scotland Andy Meldrum said: "We predicted that, following a disappointing season last year, there would be good snow this winter. Great snow and weather conditions in early January brought out skiers and snowboarders who'd been frustrated last season. It's almost like there's a pent-up desire to come sliding at one or other of our five mountain resorts."
That demand has been reflected in skier numbers, recorded as "skier days" by the snowsports resorts. Already last year's season total has been surpassed. Results are also way ahead of the previous season (2015-16) and hot on the heels of the very successful winter of 2014-15.
Mr Meldrum continued: "It's ironic really, that three of our ski areas have obtained the use of Technoalpin snow factories to make snow in marginal conditions and yet nature has delivered natural snow for all of our resorts. Long may that continue.
"We expect interest to grow as a result of the Winter Olympic Games which start in PyeongChang on February 9.
"Ski-Scotland wishes all TeamGB athletes the very best for the winter games and looks forward to welcoming everyone who is inspired by the games to try sliding on skis or a snowboard amid our stunning Scottish Highland scenery or at Scotland's indoor real snow centre, Snow Factor in Glasgow."
Snow sports form a significant part of Scotland's winter tourism economy. For each £1 spent at a ski area, a further £4 is spent "off the hill" in local businesses such as accommodation, places to eat and drink, shops, filling stations etc.
Since season 2009-10, Scotland's snow sports areas have hosted around 1.8 million "skier days" which, using current data, have generated in excess of £180million for the national economy.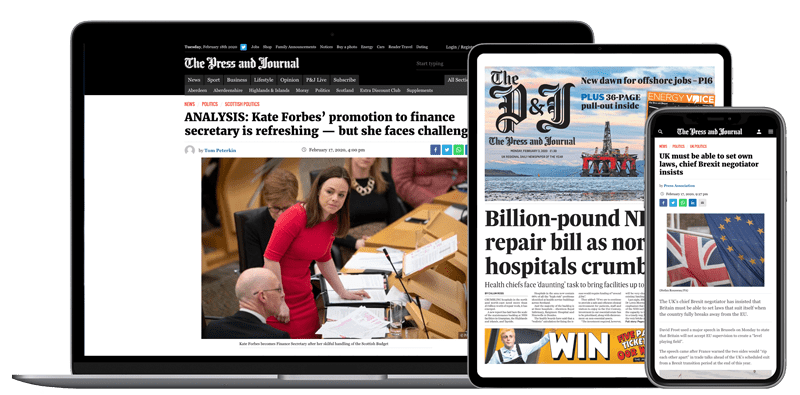 Help support quality local journalism … become a digital subscriber to The Press and Journal
For as little as £5.99 a month you can access all of our content, including Premium articles.
Subscribe