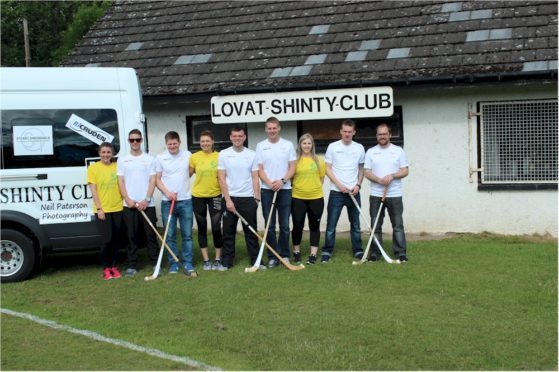 It is one of the world's heartlands of shinty with a great tradition in the sport.
And now, Lovat Shinty Club has found the last piece in the funding jigsaw to create a clubhouse for the future.
Ground works for the new sports facility is about to get underway after Lovat received £129,000 in vital funding.
The Lovat Shinty Club received £129,369 by Highland LEADER Programme to begin building a new sports and recreational pavilion.
The centre, replacing the current cuilding at Kiltarlity, near Beauly, will provide changing rooms, social space and treatment rooms and is set to become a community hub for locals.
John MacRitchie, chairman of Lovat Shinty Club said: "The current pavilion has fallen into a state of disrepair and is no longer fit for purpose. However, the new pavilion will allow us to accommodate additional members, host more shinty games/community events and increase the coaching opportunities we offer school children.
"The Club has also spoken to a number of agencies, businesses and community groups about possible usage of the building.  We aim to address the gaps in current provision by providing a hub for all members of the community to use and to access a range of services/activities."
The contract for the new pavilion project has been awarded to local building firm I&K Ferguson.
David Godden, Chair of the Local Area Partnership said: "LEADER aims to promote economic and community development within rural areas and is a great source of match-funding to enable a wide range of projects to be delivered.
"The Local Area Partnership was impressed with the application from Lovat Shinty Club and the plans for the wider usage of the building.  We are delighted the Club can proceed with building this much needed community facility now that all funding is in place."
Norman Grant, Chairman of Kiltarlity community council added: "It's a great thing for the community. There is a lot of support for Lovat Shinty Club so to build a state of the art club house with changing rooms, it will certainly benefit the community.
"It's something the Shinty club have been pushing for this the last couple of years so it's certainly good for everyone involved."