Messing around with Mum, getting covered in mud and even cracking what looks like a grin – so far, so typical of most youngsters.
But this isn't just any kid – because the baby in question is the UK's only polar bear cub, and he is about to meet his public.
So far the cub, who has not been named yet, is still pretty small but there is no doubt what a "big deal" it is for park, its visitors and the future of polar bear conservation.
At just three months old the cub already has a lot on its shoulders as he or she – no-one has been close enough to establish its gender – will help sustain numbers in captivity for years to come.
Not that the cub is showing any signs of the pressure as it plays with "perfect" mother Victoria.
Douglas Richardson, Head, Living Collections, said: "It is incredibly curious as all young carnivores are and it is into anything that is new or novel and if it squeals Mum is right there.
"She is incredibly attentive and puts up with a lot – I mean I have seen the cub hanging off her face playing and she just looks at it adoringly."
He added: "But I am sure that is going to wear thin once it gets bigger but she is absolutely the textbook, perfect polar bear Mum."
Behind the epic cuteness is the serious work of the park's zoologists and keepers who are engaged in an international effort to protect the species.
Mr Richardson said: "The cub could be crucially important to polar bear conservation if we need to augment the wild population using captive bears."
Neither the cub nor its offspring, nor its grandchildren were ever be released into the wild – however its great grandchildren are a "maybe."
"We need to develop a genetically and behaviourally robust captive population now and that cub will be part of that process.
"Our polar bears are part of the European Breeding Programme which is managed by a colleague in Amsterdam zoo in the Netherlands."
What for now is a playful little cub is hugely important to the Highland Wildlife Park according to Mr Richardson.
He said: "The UK is unique globally in that the vast majority of our zoological collections get no funding from government at all.
"And so having something like the polar bear cub will increase our visitor numbers – that gives us more revenue to do more conservation work.
"So there will be a huge benefit to the park and the work that we do and it will give the people of Britain their first opportunity in a very long time to see something as cute as this cub."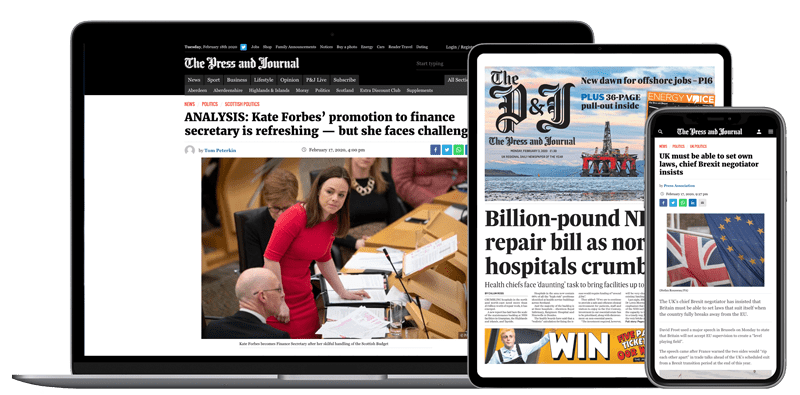 Help support quality local journalism … become a digital subscriber to The Press and Journal
For as little as £5.99 a month you can access all of our content, including Premium articles.
Subscribe