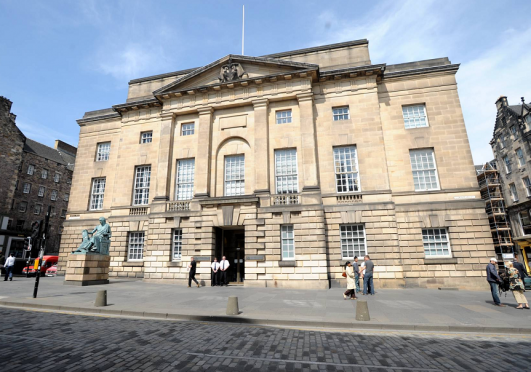 A sex predator who targeted children more than three decades ago was jailed for eight years yesterday after claiming his victims were liars.
Robert Shepherd tried to rape one girl during an ordeal of abuse and molested another girl and boy.
Shepherd, 68, had denied committing the offences but was earlier found guilty of three offences of indecency and a further charge of attempted rape following a trial.
Judge Lord Armstrong said: "You have been convicted of four charges involving the calculating, manipulative and predatory sexual abuse of three children.
"You continue to deny any responsibility for what you have done and maintain your victims have all lied about you."
He told Shepherd at the High Court in Edinburgh: "These crimes of which you have been convicted are disturbing and grave. Society has an abhorrence of such conduct."
Shepherd, of Old Mill Road, Milton, Ross-shire, preyed on the children in Highland communities between 1979 and 1983. His youngest victim, the boy, was aged five when the abuse began. The girls were targeted by him from the ages of six and eight.
Shepherd, who was assessed as posing a medium risk of re-offending, was placed on the sex offenders' register indefinitely.
An National Society for the Prevention of Cruelty to Children spokesman said: "Shepherd's crimes are those of a predatory child abuser. With cold calculation and deliberate intent he inflicted horrific abuse against children, whose lives will have been devastated by his sickening actions.
"Abuse ruins childhoods and its devastating effects can last into adulthood.
"Sexual abuse is never the fault of the victim and this case shows that it is never too late to report perpetrators for their crimes so they can be brought to justice and survivors can finally receive help and support."