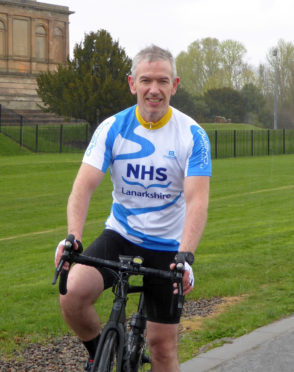 Scotland's deputy chief medical officer is leading by example by taking part in Etape Loch Ness this Sunday to promote healthy eating and exercise.
Dr Gregor Smith, 46, will join 5,600 riders to complete the 66 mile cycle round Loch Ness as the event gears up for its fifth year.
The former medical director for primary care in NHS Lanarkshire, is now working in partnership with a number of organisations such as Scottish Natural Heritage and the Forestry Commission to promote exercise in green spaces, to raise awareness of the health benefits of spending time outdoors.
As a keen cyclist, he believes riding a bike in the great outdoors can help improve people's physical, mental and social health.
He said: "One of the things that we must address in Scotland is the need for people to participate in more physical activity, so I feel it is important for me to participate and be visible in as many of these events as possible."