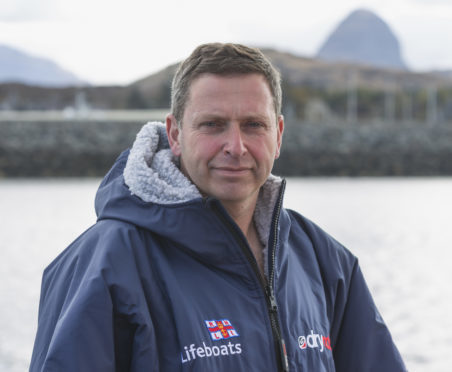 The Old man of Stoer is one of Scotland's most iconic sea stacks and is set against the rugged but beautiful West Sutherland coastline.
It has been a formidable bucket-list item for many hardy climbers.
But 46-year-old offshore worker Norman Todd, from Ullapool, decided to tackle it in a different way at the weekend.
He set off to swim around its treacherous waters to become one of the first known people to swim around the sea stack.
Norman did this in aid of the RNLI and he had the Lochinver lifeboat out to assist him during the swim.
He has long taken to the seas around Scotland for recreation and will next year be part of a major world record attempt.
Nonetheless, Norman admitted the Old man of Stoer challenge had been his most testing so far.
He said afterwards: "This was undoubtedly my most challenging swim to date due to the two-metre waves, rocks, reefs and 6.5 degree water temperature.
"The water has not really warmed up since the winter and it was extremely difficult access the channel to get in behind the stack.
"The huge, cresting waves were just pounding over me and it was a real challenge to negotiate my way in without getting pushed up onto the rocks.
"It was by no mean the longest swim I have done but it was the most technically challenging that I have yet undertaken."
At the end of the arduous 30 minute swim Norman was given lots of warm drinks and clothing when he was taken aboard the Julian and Margaret Leonard, the Severn class lifeboat based in Lochinver.
He said: "I was shivering a lot and totally relieved to be back on the boat.
"The support the crew gave me on the day was incredible.
"I swim in the sea for fun but the RNLI crew go out there routinely to save lives.
"They are the true heroes of the oceans and we should do what we can to support them."
Norman's swim has raised £1,300, with further donations still coming in.
His next challenge is to swim the 24-mile North Minch in July.
He will then be part of an eight-person team that will attempt to break the world swimming relay record by crossing the North sea between Shetland and Norway in 2019.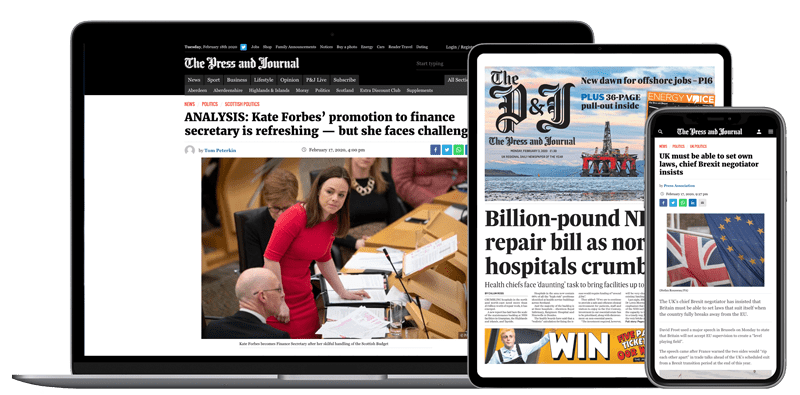 Help support quality local journalism … become a digital subscriber to The Press and Journal
For as little as £5.99 a month you can access all of our content, including Premium articles.
Subscribe