The Highland Wildlife Park in Kincraig have given an update on Hamish the polar bear cub.
The 6-months-old cub has been pictured playing about his enclosure and swimming by himself in open water.
Head Keeper, Una Richardson talks of his development in the video: "So as everyone will know by now the cub is named Hamish. It was the result of a vote and he got over 21,000 votes for his name.
"He's getting used to it, we use his name when we do training feeds with his mum Victoria.
"He's a strong little bear, he's developed a real bear shape.
VIDEO: Meet Hamish! Polar bear cub gets his new name after public vote
"That may sound strange but originally he was like a little white blob but now he's really got that bear shape with the kind of rounded rear end and pointy face."
She added: "He's also developed some serious swimming skills. Initially he was following his mum into the water but now he takes off by himself and he's quite happy.
"He likes floating plastic objects, so we've found some black tubing that he is very fond.
"He has got some boomer balls which were donated by one of our visitors and we've got some buoys that one of our keepers got at a local quayside.
"He basically enjoys anything that floats in water."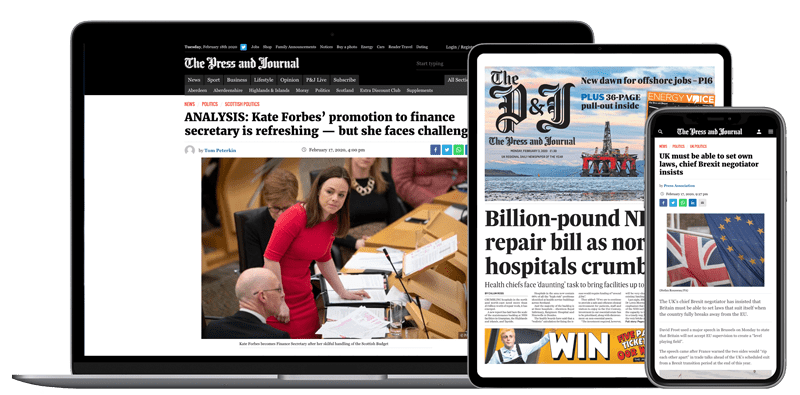 Help support quality local journalism … become a digital subscriber to The Press and Journal
For as little as £5.99 a month you can access all of our content, including Premium articles.
Subscribe