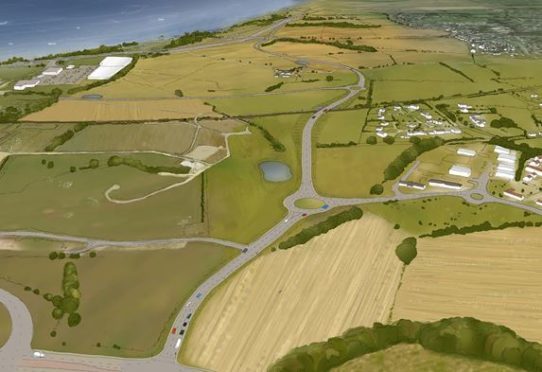 Plans for a new multi-million pound bypass from Inshes to Smithton has been met with concern during a second day of public consultations.
The new East Link Road single carriageway aims to connect motorists with the A96 and the A9 in a bid to substantially ease traffic congestion across the city and provide adequate facilities for pedestrians and cyclists across the region.
During a public drop-in session at Smithton-Culloden Free Church yesterday between residents and Transport Scotland officials, the plans were met with concern from some, particularly with regard to Inshes roundabout.
One resident, who did not wish to be named, said: "They are missing a trick here. The worst part of the town is Inshes roundabout; the distributor road that joins UHI. You end up stuck in southbound traffic there, it's a nightmare.
"In time with this development, there will be more and more traffic on that section of road. You will have thousands and thousands of more people to coming up off the A9."
Another resident said: "It's better than it was but it's still not right. One big problem is the big roundabout at Inshes, it's an absolute nightmare. It's the worst one because of the hospital."
The project is part of the Scottish government's commitment within the £315 million Inverness and Highland City Region Deal.
Councillor Andrew Jarvie for Inverness South added: "Transport Scotland say it is a by-pass round Inverness whereas the general feeling with Highland Council is they see it as a distribution road. We should be encouraging traffic out with the city and round the safer roads around the town centre. I would like to see significant changes."
Transport Minister Humza Yousaf said:"As part of the Scottish Government's commitment within the £315 million Inverness and Highland City-Region Deal, we are progressing our plans for a single carriageway road connecting Inshes and Smithton in the Highland capital.
"We are now able to let locals and road users see and comment on the updated proposals including our exciting plans for enhanced provision for cyclists and pedestrians and the preferred route option with variant B confirmed as the line of the scheme to be taken forward.
"I would encourage anyone with an interest to come along to one of the venues to view our plans and to have an opportunity to discuss them with our team and provide vital feedback."
East Link Reaction
David McGrath, Chairman of the Smithton and Culloden Community Council said: "This end of it, the Culloden end, seems alright; the big problem is the other end at the junction of the B9006 Culloden road. They say there is going to be traffic lights control but it will cause a bottle neck, which could be quite problematic going forward. I don't think they have really taken into account the 2,000 new houses on the strand development.
"The second problem is the access path to Ashton Farm. If they make that officially the Smithton Culloden to Tesco Retail park, it's going to be a problem for people in Ashton Farm."
Peter Rattray, 77, semi-retired from Resaurie said: "We live in Resaurie and we will obviously have the visual aspect of the new road. We will see traffic where we have never seen it before. I am not sure about the sound we will get from the traffic. Traffic generates quite a bit of noise, especially if the wind is up. It doesn't bother us. We hear the traffic from the A9 if the wind is coming from the west."
Bob Glover, 76, Treasurer of Inverness Food Stuff from Balloch said: "It's supposed to make life easier to get onto the A9. Inshes roundabout is a nightmare just now so what it will be like during the works, heaven only knows. My thoughts are that it will be a minimum of 10 years yet. We have a lot more planning and protests to get through yet."
Irene Glover, 76, retired from Balloch said: "The plans are huge. We moved here 14 years ago and there was none of this. We thought it was wonderful but now we are going to be living right in the middle of a building site.
"What about all this agricultural land they are taking away? I can't see the space for it, I can't picture there is enough space to put it there.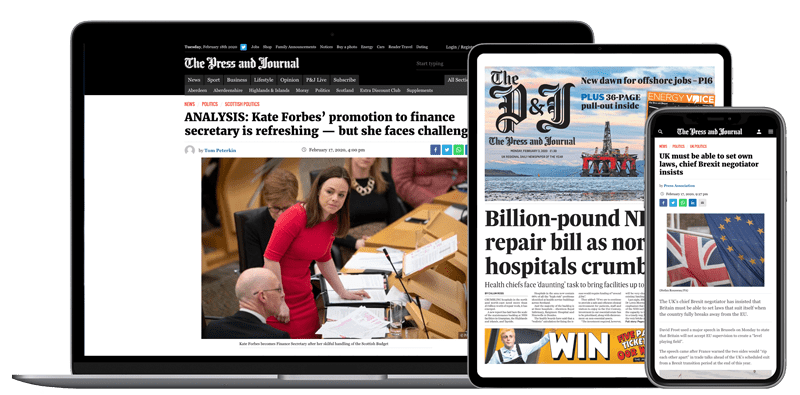 Help support quality local journalism … become a digital subscriber to The Press and Journal
For as little as £5.99 a month you can access all of our content, including Premium articles.
Subscribe