Scientists have flocked to Loch Ness to conduct DNA sampling that could tackle one of the world's most famous mysteries.
The group, named the Loch Ness Hunters, arrived on Saturday and began collecting water samples, in the hope tiny DNA remnants identified in the process will help put to bed the mystery surrounding the famed Loch Ness Monster.
So far the team have collected 150 samples, both from the shoreline and loch, managing to secure some from depths of 200metres thanks to the favourable weather.
Led by Professor Neil Gemmell, from the University of Otago on New Zealand's South Island, the group of international scientists hail from the UK, Denmark, US, Australia and France.
Professor Gemmell said: "We're delighted with the amount of interest the project has generated in the science and, monster or not, we are going to understand Loch Ness, and the life in it, in a new way."
He has been joined by Professor Eric Verspoor, director of the Rivers and Lochs Institute, and molecular ecologist Lucio Marcello to conduct the DNA sampling.
Professor Verspoor said: "Using this new technique, we will be able to see what's in that hidden world, underneath the surface of the water. It is such an internationally renowned body of water, yet we know so little about what's in it.
"Will we find evidence of Nessie? I doubt it, but you can never rule it out. We will certainly find DNA that is difficult to ascribe to known species.
"We're going to find all sorts of organisms, some which may well be unique to Loch Ness. This will mean we can begin to understand how the biological communities and overall ecosystem in Loch Ness works."
A comprehensive list of DNA samples found in Loch Ness will be collected and compared with other lochs to identify any unique species found specifically in the mythological home of Nessie.
Adrian Shine, lead of the Loch Ness Project, said: "We are very excited. We have spent some 40 years gathering species lists from the loch and we are very anxious to compare with the elegant way this process is being conducted.
"We are delighted to sponsor the operation with the laboratory and research project and the Loch Ness Project will conduct the deep water sampling."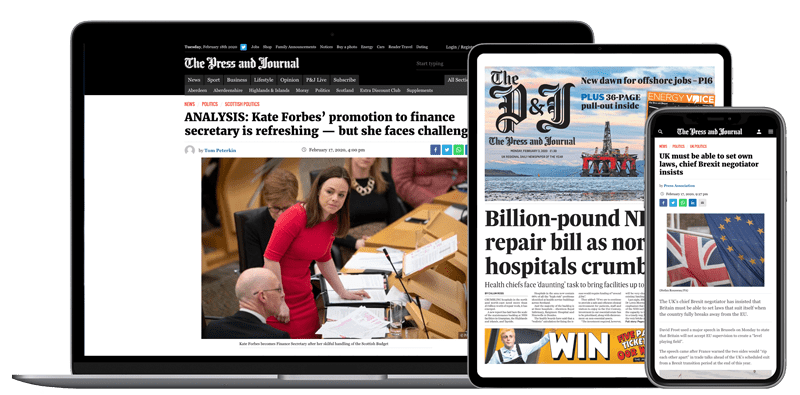 Help support quality local journalism … become a digital subscriber to The Press and Journal
For as little as £5.99 a month you can access all of our content, including Premium articles.
Subscribe