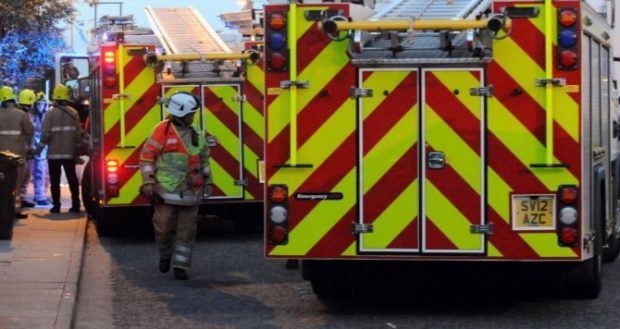 Six fire crews were yesterday called to a chemical spill in the Lairg area of the Highlands.
A lorry carrying formaldehyde solution began leaking and the driver pulled into a layby just before the Falls of Shin, a popular tourist attraction.
A spokeswoman said: "The Scottish Fire and Rescue Service was alerted at 12.48pm to a lorry spillage on the A839, Lairg. Crews will remain on scene until the area is made safe."
They also dispatched a chemical officer to the scene.
A Scottish Ambulance Service spokeswoman said: "We received a call at 12.47pm to attend an incident in Lairg.
"We dispatched one ambulance to the scene and one male patient was transported to Raigmore Hospital."
The condition of the casualty was not known last night.
It has a variety of applications in various chemical forms including embalming, photography, as a disinfectant, and for various medical and industrial purposes.