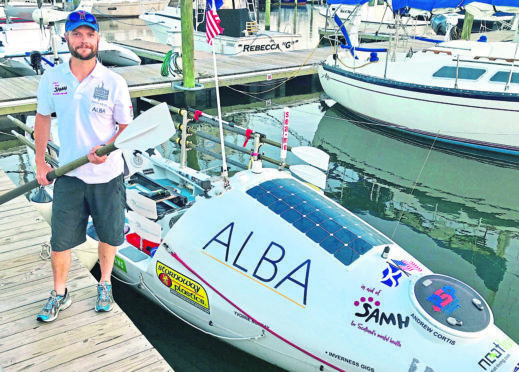 A north man rescued by a cargo ship's crew during his bid to row across the Atlantic says he should be home within the next two days – after appealing for help from Canada's prime minister.
Niall Iain Macdonald, who was making his third attempt in four years at completing the feat, was forced to abandon his boat last week.
A Dutch cargo ship, M/S Dolfijngracht, picked him up but when the vessel arrived in Quebec, Canada, but the rower had nowhere to go without a visa to enter.
Mr Macdonald even tweeted to prime minister Justin Trudeau for help in overcoming his problem.
He said he was concerned about his rescuers becoming caught up in his situation at no fault of their own.
But last night he revealed in another twitter post that he may be able to organise a charter boat in the next couple of days to solve his predicament.
In another tweet he said: "Thanks to all agencies for their kind assistance."
A Canadian Border Services Agency (CBSA) spokeswoman said: "In accordance with Canadian law, the CBSA cannot provide specifics regarding any one individual case."
The 44-year-old TV and radio broadcaster was making his last attempt to make the crossing from the USA to Scotland.
He had reached about a quarter of the way home in his challenge, dubbed, NY2SY (New York to Stornoway), when he had to be rescued about 700 miles east of New York.
Mr Macdonald got into difficulty after his boat was struck and damaged by a large wave.
He managed to contact the coastguard in the UK and they issued an alert to any nearby vessels.
Mr Macdonald took to a small lifeboat and abandoned his boat and managed to paddle to the Canada-bound cargo ship.
Mr Macdonald, who lives in Lewis and was born in Inverness, was hoping to raise at least £100,000 for the Scottish Association for Mental Health and to raise awareness of mental health issues in general, having had his own struggles in the past.
His boat was renamed Alba, the Gaelic name for Scotland.
Meanwhile, Duncan Hutchinson, 52, from Lochinver in Sutherland, has clocked up more than 170 miles since leaving Strathmere in New Jersey on June 14 and has even seen a turtle.
His first attempt from New York ended on June 4 after he had to be rescued four days out. But after repairs he resumed his bid to row 3,262 miles to Lochinver.
Only 13 people have successfully rowed solo from West to East across the North Atlantic.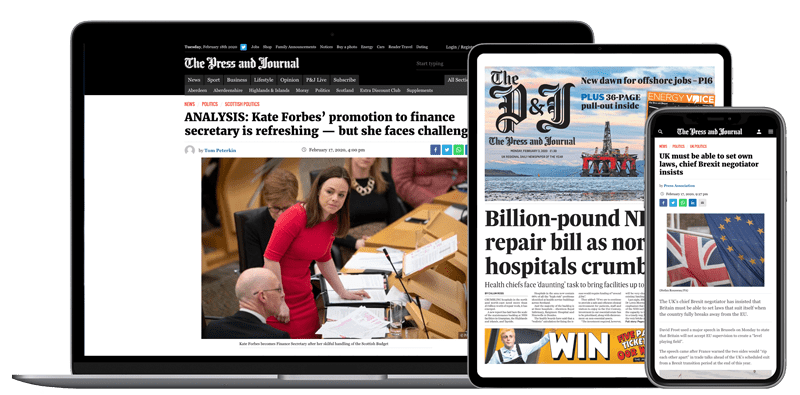 Help support quality local journalism … become a digital subscriber to The Press and Journal
For as little as £5.99 a month you can access all of our content, including Premium articles.
Subscribe