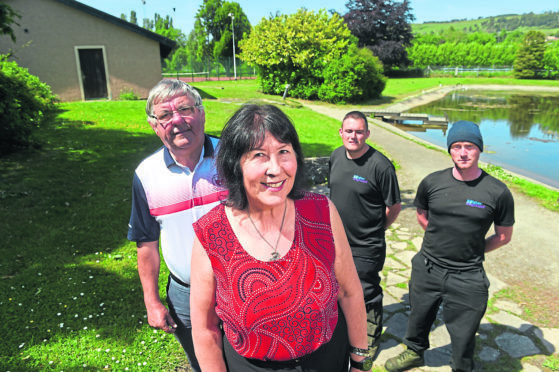 A neglected Ross-shire park is to get a new lease of life with plans for boating on the pond and a refreshments kiosk.
Two separate deals were struck for the upkeep of Pefferside Park in Dingwall leaving locals hopeful it will be returned to its former glory.
That is after local councillors intervened to bring public area maintenance specialists Higher Ground together with the Highland Council.
Higher Ground has assumed caretaking duties of the main lawns, flower beds and play park area in conjunction with the Dingwall Volunteers.
And the council has agreed to pay for a new pump for the pond which has been out of use for years and as a result has accrued algae and litter.
The presence of rubbish decomposing in the pond together with the algae made the pond close to unusable but the new pump from the council should right the problem.
Councillor Graham Mackenzie said it was past time, saying "there were concerns about the state of the pond, let's just say it was not at its best."
"The pump was irretrievably broken but just last week Highland Council agreed to replace the pump."
Dingwall Community Council Chairman Jack Shepherd agreed, adding "I am hoping they will send some bodies to get rid of the algae and there must be a clear out of the rubbish too. It would be a waste of time if they don't do that."
Now there are plans to reinstate boating on the pond and to reopen a kiosk on the site while the tennis courts could at the same time offer greater all-round use of the park.
Mr Mackenzie said he was "very pleased with the way things are going" with the landscaping adding "these people are very committed and we can only hope it is a sign of things to come."
His ward colleague Margaret Patterson said: "I'm absolutely delighted. They are at work already and have made a huge difference.
"I am over the moon – all my children were brought up going to the park and now my grandchildren are going there now too. Hopefully soon we will have it back looking the way it was years ago."
Garry Sutherland, a Director with Higher Ground, said: "We are absolutely delighted to be working with The Highland Council and the Dingwall Volunteers to bring Pefferside Park up to being a place Dingwall can be proud of.
"The Dingwall Volunteers are doing a really good job on some of the shrub beds and we will be working very closely with them.
Mr Sutherland added: "We have a great team and we are already receiving lots of very positive comments from the public about the progress we have made."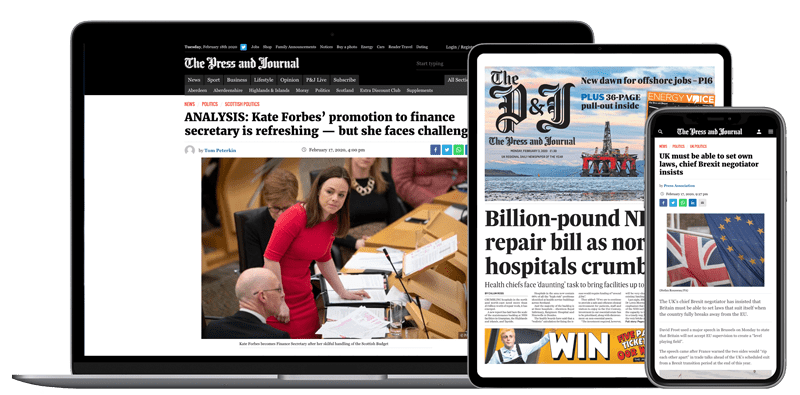 Help support quality local journalism … become a digital subscriber to The Press and Journal
For as little as £5.99 a month you can access all of our content, including Premium articles.
Subscribe