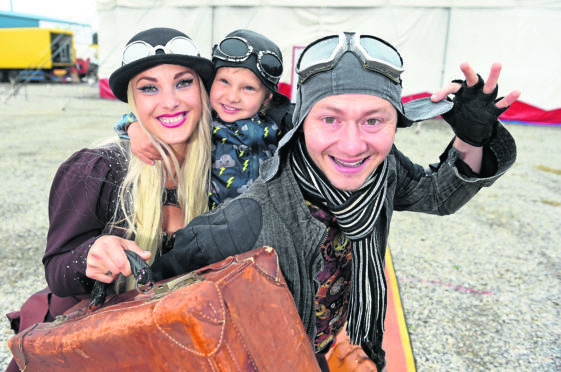 The legendary Moscow State Circus is set for its opening night this evening amid claims of attempted "sabotage" to posters, allegedly by competitors.
Despite the allegation, performers who will take part in the show yesterday expressed their delight at being back in the "welcoming" Highlands.
The circus will stage a six-day residency next to the Caledonian Stadium in the shadow of the Kessock Bridge.
After the opening night there will be two performances a day by the famous troupe under what is believed to be the biggest big top in the country.
But the time in the north and north east could have been spoiled after claims other performers in the north allegedly plastered "cancelled" signs over billboards advertising a series of dates across the area.
The Moscow State Circus tour manager Marnie Dock said: "Unfortunately last week we did have a slight bit of sabotage in a few of the places we are going to.
"Somebody has been round overnight and put cancelled stickers across all our posters – fortunately we found out really early in the morning and we were able to send teams out."
Among the areas affected were Elgin, Inverness and Aberdeen.
She said: "I just think it was really low and petty, but the show will definitely go on."
Among those taking part in the show tonight will be aerial gymnast Yana Alieva, from Moscow, who described herself as an "aerial hoola-hooper."
She said: "It is the second time I am here in Inverness and Scotland and it is very beautiful, the people here are nice, very welcoming."
Trapeze artist Anya Rastova also felt Scotland was a "beautiful, welcoming and comfortable country" and she noted that the crowds were good at "loving what we did."
There was also a family of artists – Yulaii Garadeska, her husband Viktor, and son Valdis, 2, from the Ukrainian city of Odessa.
Viktor knows that between shows and rehearsals he has little free time, but said he was anxious to go sightseeing.
He said: "We will go sightseeing to Loch Ness in a car. Earlier we went fishing from the harbour wall and we even caught a few fish.
"I have come here and really enjoyed it, the really beautiful scenery and all my friends and family have come here and they feel the same."
The circus did not report the damage to its posters to police. There are also a number of different performing organisations putting on shows across the north this summer.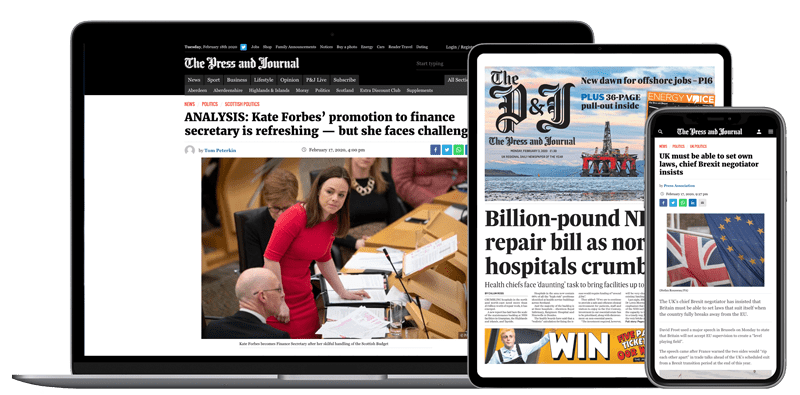 Help support quality local journalism … become a digital subscriber to The Press and Journal
For as little as £5.99 a month you can access all of our content, including Premium articles.
Subscribe