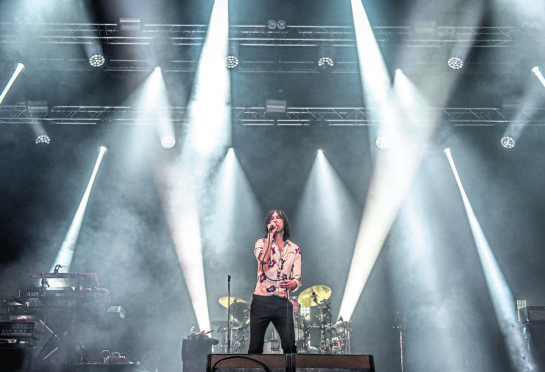 Primal Scream rocked Belladrum as they closed out this year's festival, which has been described as the "greatest yet."
Thousands gathered at the Garden Stage for the headliners who played a series of classic hits on Saturday night, including Come Together, Swastika Eyes and Country Girl.
Local band Torridon gave a warming rendition of Caledonia as folk filtered out of the arena, with the Royal British Legion pipers also making an appearance.
Another special moment during this year's Bella was when Friday's headline act The Charlatans were joined by Grant Hutchison and Billy Kennedy from Frightened Rabbit to dedicate a song to the band's former frontman, Scott Hutchison.
And there were tears at a packed-out HotHouse stage afterwards with an audio-visual tribute to the lead singer who died in May this year.
Festival promoter Joe Gibbs described the tributes as "overpowering" moments that he will remember for years to come.
And he said that all of those he spoke to on Saturday night have said it's been "the best Bella they've ever been to."
He added: "The atmosphere was amazing on the main stage. There were lots of people partying on right to the wire. It's been a really successful event and our greatest one yet.
"Primal Scream were amazing but the final note is always about coming back together with our own community, with Torridon and the pipers."
On Saturday, alternative band Colonel Mustard and the Dijon 5 produced an energetic performance which had a crowd – coloured in swathes of yellow tops – all jumping, "flossing" and shuffling from one side of the lawn to the other in tandem.
Shortly afterwards, on the Hothouse stage, Elgin musician and singer Siobhan Wilson left her audience spellbound with range of atmospheric songs blending folk, rock and classical influences.
Inverness rock and metal band King Kobalt later electrified crowds at the Seedlings Stage with a raft of powerful and tireless performances crammed into a 30 minute slot.
Possibly the biggest crowd of the weekend was at the main stage for Gerry Cinnamon, a Glasgow-based singer-songwriter and acoustic guitarist who sings in a local accent.
And on Saturday, ahead of his Up Close and Personal chat with The Press and Journal's feature writer Susan Welsh at the Verb Garden tent, blues singer-songwriter Brian Langlinais produced a blistering set at the Potting Shed before a 200-strong crowd.
Other highlights from this year's festival included a glittering headline performance on Friday from Paloma Faith.
Inverness indie rock band LIONAL also rocked the crowds during their headline slot in the Seedlings tent on Friday.
And Bella favourite Amy Macdonald wowed the audience on the opening night after US band Fun Lovin' Criminals had everyone singing along to their big hit Scooby Snacks.
Mr Gibbs also assured music fans that the festival, which has recently been acquired by music promoter Kilimanjaro Group, will keep the same ethos for years to come and that he will continue to play a pivotal role in the running of the event.
He added that reports from police and the ambulance service suggest that, once again, there has been very little trouble at Belladrum, which attracted about 21,000 people over the weekend.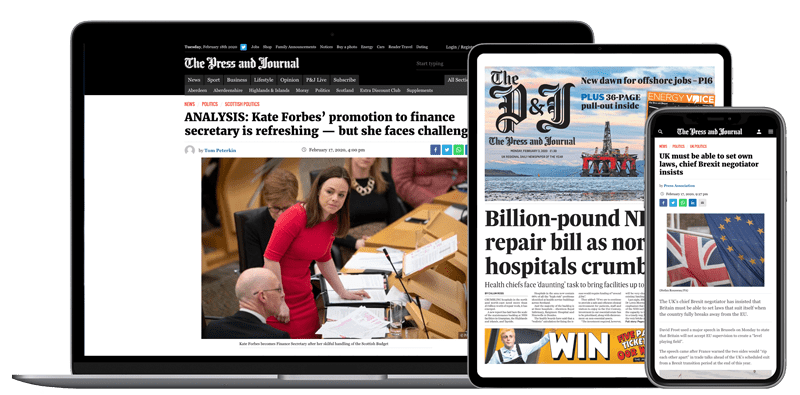 Help support quality local journalism … become a digital subscriber to The Press and Journal
For as little as £5.99 a month you can access all of our content, including Premium articles.
Subscribe