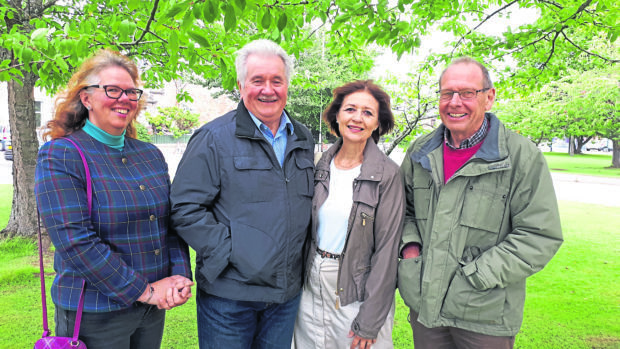 North Black Isle residents were celebrating yesterday with news that Highland Council will fund a new junction at Crask.
The completely blind junction, on the B9169 Muir of Ord- Shorton Road, was the scene of a fatal accident in 2008, and the subject of local pleas for action since 2003.
Highland Council engineers deemed it their highest priority, and the £250,000 required to re-route the junction was nodded through by councillors at yesterday's Environment, Development and Infrastructure (EDI) committee in Inverness.
The money will be found from a £1.5million underspend carried forward from last year in the council's Community Services budget.
Black Isle drivers hope council acts over black spot junction
The project will go out to tender next week, with work potentially starting in October.
Crask resident Gordon Morris started off the campaign to make the junction safer in 2003.
He said: "I'm really pleased. I'll be even more pleased when I see it's done. The money's there, it should go ahead as soon as possible."
Mr Morris's wife Angela uses the junction every day.
Mrs Morris said: "You just take a deep breath, and make sure the car windows are open to hear anything coming. People coming over the brow of the hill don't think, even though there's a sign saying blind summit.
"We advise our visitors to take great care. Some people even choose to turn left onto the road, rather than right, to go to Dingwall a safer way."
Culbokie and Ferintosh community council has also been active in campaigning for a safer junction.
Community councillor Bruce Morrison said: "We're delighted for all the residents and all the users of the road, of which there are hundreds each day.
"This is clearly a step forward to a safer area. I can't think of a better use of relatively low levels of capital than to improve the safety of many of our residents."
Highland Council said the new design is complete, planning approval is in place and land negotiations are well advanced.
EDI chairman councillor Allan Henderson said: "The local community has worked very hard to demonstrate the business case for these important junction improvements. The project is a very good example of the Council's Roads Team and the community working together to find a solution to improve local road safety through re-design."