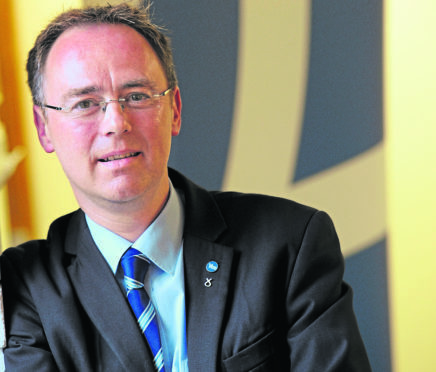 Island health chiefs have been forced to draw up contingency plans in case there is an exodus of top doctors after Brexit.
The move emerged as NHS Western Isles revealed that more than a third of its consultants and three-quarters of its anaesthetists were born in other EU states – most in Poland.
The health board does not expect them all to leave after the UK goes it alone, but bosses have admitted they would be in "significant trouble" if they did, although the locum pool is ready to be "flexed up" if there were departures.
The reliance on EU medical staff last night led to fresh calls for the UK to end what was branded a "disgraceful lack of clarity" surrounding the future of such workers.
MSPs on the Scottish Parliament's health committee wrote to NHS Western Isles chairman Neil Galbraith after he told them in evidence that "we have to be concerned about whether they (the consultants) will stay" after Brexit.
Another board member said of the anaesthetists: "If they all left at once we would be in significant trouble".
In response, Mr Galbraith has now said the board currently employed 10 substantive and six locum consultants, and that six of them were born in other EU countries, including four from Poland.
He also highlighted the anaesthetics department, where three out of the board's four anaesthetists were Polish.
Mr Galbraith wrote: "We have worked hard to put control measures in place to mitigate the risk of lack of recruitment or retention of consultants.
"This includes the development of a cohort of physicians, surgeons and anaesthetists who provide regular cost effective locum service.
"This has the potential to be flexed up should the need arise, in the event that we failed to retain substantive post holders."
However, the letter to committee convener Lewis Macdonald added: "All of these consultants have resided long enough in the UK to be able to remain after Brexit, and have been encouraged to do so.
"Some of them are already British citizens. We anticipate that Brexit will not affect their decision to work in the NHS Western Isles."
Mr Macdonald, who was born in Stornoway and represents the north-east for Labour, said that concerns about the future of EU medical staff was widespread.
"This is an issue right across Scotland, but when you get to a small health board in a remote area, a long way from other hospitals, it becomes an acute problem and we definitely need a solution," he said.
Western Isles SNP MSP Alasdair Allan said: "The current system of free movement has allowed skilled, experienced health professionals from across the EU to fill vacancies in the islands.
"Despite the disgraceful lack of clarity the UK Government has offered over their futures, I hope the majority of EU nurses and doctors and doctors will remain here post-Brexit.
"This highlights why we urgently need a Brexit deal that ensures their future and continues to allow island health boards to attract medical staff from across the EU."
The UK Government did not respond to a request for comment but has said that EU citizens living in the UK will be able to apply for "settled status" if they want to stay after June 2021.
Doctors and nurses from outside the EU are also expected to be excluded from the cap on skilled worker visas to ease pressures on the NHS.