Highland Council has launched a new video showing parents the benefits of their children being bilingual.
The film is for parents considering enrolling children in Gaelic Medium Education, in an attempt to address the shortfall of children progressing through to sit higher qualifications in secondary school.
The video, entitled Educational Growth, was officially launched yesterday at Bun-sgoil Ghaidhlig Inbhir Nis, the authority's first designated purpose-built all Gaelic school.
---
>> Keep up to date with the latest news with The P&J newsletter
---
Councillor Alister Mackinnon, and Linda Macleod, of The Gaelic Books Council, attended the launch.
Mr Mackinnon, the chairman of the Highland Council's Gaelic strategy and implementation group, said: "I think it's an excellent use of resources and an excellent video that highlights for me the importance of bilingualism and the importance of Gaelic as a language and part of the Highland culture.
"One of the challenges we face is that we need to look at different ways of developing and having secondary education taught in the medium of Gaelic.
"There seems to be fewer people taking Gaelic at the various levels of qualifications and we have to look at that and ask why."
The video features an array of different people who discuss the benefits of being bilingual and in particular, the benefits enrolling children in Gaelic Medium Education can bring.
It also features a surprise – and perhaps unexpected – appearance from Chad Smith, drummer of The Red Hot Chilli Peppers.
Mr Mackinnon added: "The whole purpose of this launch is we can reach out to parents who are yet to decide how they want their wee ones to be taught and we hope this device can encourage them to put their children to Gaelic Medium Education through the nurseries and schools."
Miss MacLeod said: "I think having a resource like this highlights the advantages of bilingualism – no matter what the language. It also allows children to learn one of the national languages of Scotland and English in school and learn a little bit more about the landscape and the culture and allows them to really immerse themselves in it.
"It also puts parents at ease in the fact that there are things in place to support them and give them the confidence that it is not going to be the big hurdle that they think there is."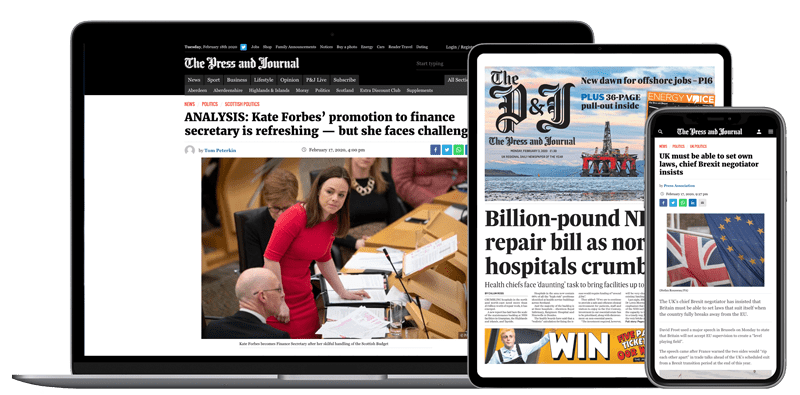 Help support quality local journalism … become a digital subscriber to The Press and Journal
For as little as £5.99 a month you can access all of our content, including Premium articles.
Subscribe