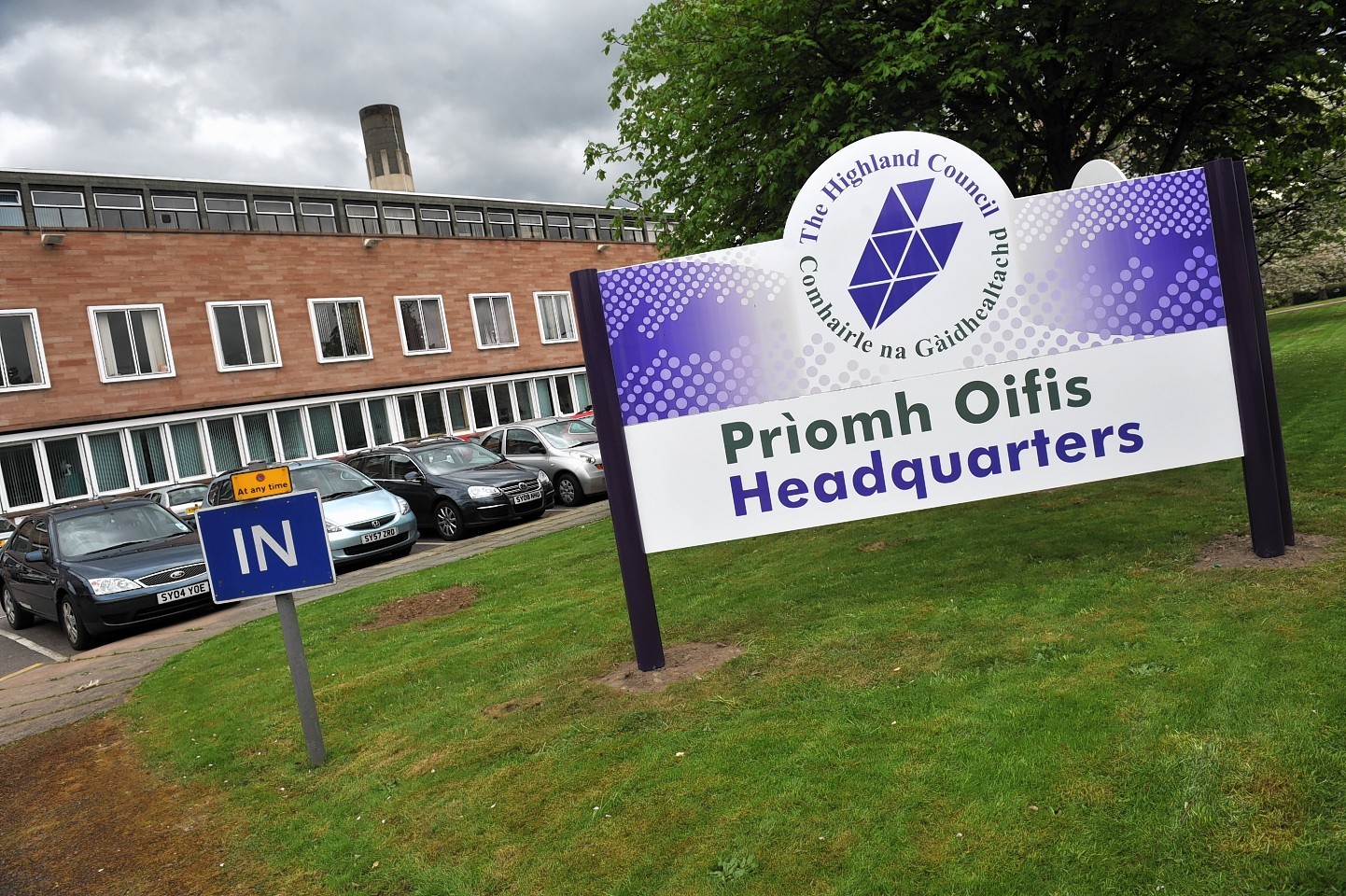 The billionaire ruler of Dubai is now facing opposition to his plans for a massive development at his Highland retreat which has been likened to a "Travel Inn".
Sheikh Mohammed Bin Rashid al-Maktoum is currently seeking planning permission for another 37 bedrooms at Inverinate, Wester Ross.
His architects say the family's trips to Inverinate have been "limited by lack of accommodation" – despite already having 30 bedrooms there.
The sheikh has made the application to Highland Council through his company Smech Properties Ltd, which has submitted plans for two more lodges – one for 19 bedrooms, another for nine – as well as a nine-bedroom house.
Prince of Dubai's planned expansion of Highland retreat could be put on hold to assess impact of his entourage on local roads
With multiple wives, 23 children, numerous relatives and a large entourage of bodyguards and servants, Transport Scotland is already concerned over the wear and tear to the local road caused by the sheikh's future trips to his Scottish Highland hideaway.
It wants the sheikh to detail how often he and his regal retinue are planning to head north and what the "cumulative traffic impact" will be.
Architectural designer Jonathan Mennie is among those who have written to the council about the developments to register "my strong objection."
The sheikh, who has an estimated $18 billion (13.73 million) fortune and is founder of the Godolphin racing stable, bought the 63,000-acre estate more than 20 years ago for a reported £2 million.
In an accompanying design statement, Inverness-based Colin Armstrong Architects, acting on behalf of the sheikh's company, reveal:"The owners of Inverinate Estate typically travel in large groups of immediate and extended family and friends.
"In recent years their travel to Inverinate has been limited by lack of accommodation.
It has now made some layout alterations to the Ptarmigan lodge after a site visit with a council officer.
Around Inverinate he is well-liked, employing several local people. He built a community centre, gifted land for a day care centre and sheltered housing and gives venison to the elderly.
Local councillor Biz Campbell said earlier this year: 'It's only when the family come that the helipads are used. It's dead quiet otherwise. He's been brilliant for our community – I wish there were more like him.'