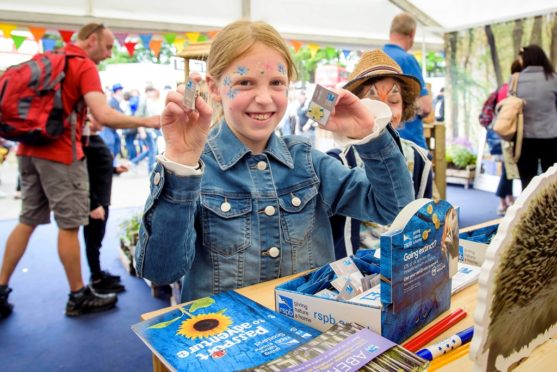 Volunteers from across the Highlands who could make a big difference for nature just by looking after a box of pin badges are being sought by RSPB Scotland.
The charity's pin badges were launched in the 1990s and there are now more than 200 designs available, from garden birds to basking sharks, ladybirds and even Highland Cows.
Boxes of badges are sited at more than 7,000 outlets throughout the UK, with avid collectors keen to get hold of any new designs.
The pin badges are sold for a donation of £1 but raise around £1million every year. In 2017, donations from pin badge sales totalled £225,000 in Scotland alone.
Volunteers are needed to help manage existing pin badge sites, as well as looking for new locations where a box might be welcomed. The role is suitable for a wide range of ages and abilities and can take as little as one hour per week.
Alyssa Parker, one of RSPB Scotland's community fundraising officers, said: "I think people sometimes assume that volunteering for the RSPB involves knowing how to identify lots of different birds or wearing wellies. But there are all sorts of roles available.
"Looking after a box of pin badges is something that almost anyone can do. We have businesses that are already hosting a pin badge box, but you might also know a shop or cafe near you that would be happy to take one. Your role would then be to look after that box, top it up with badges as often as needed, and collect and bank the money."
To learn more about becoming a pin badge volunteer, or to host a pin badge box, please email communityfundraisingscotland@rspb.org.uk. For other volunteering roles available with the RSPB, go to www.rspb.org.uk/volunteering.