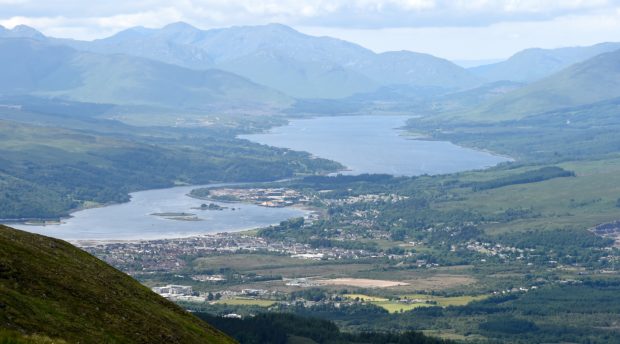 The future of Lochaber could decline dramatically over the next 20 years without a major "renaissance" of the area's working population.
A stark report by Highlands and Islands Enterprise (HIE) warns that major investment is required to protect the future of the once-thriving area.
It suggests that if trends remain the same, the population will continue to decrease by around 7% over the next 20 years, with the working age population projected to drop by 19%. This is compared to 12% in the Highlands.
The report, Population and Demographic Projects for Lochaber, reveals that over 65s will be the largest age group in the area, accounting for a third of the population by 2041. The number of over 85s will triple.
It suggests that the delivery of key developments such as the new alloy wheel manufacturing facility in Fort William, the West Highland College Science and Technology Centre and the replacement of the Belford Hospital – as well as nearly 900 affordable homes by 2022 – will help keep the area alive.
Last night, community leaders insisted the future of Lochaber was "brighter than ever" and described it as a "vibrant resilient area".
They also pointed to the recently-approved Fort William 2040 last week, a blueprint for development over the next 20 years.
Councillor Ben Thomson said the masterplan was a "long-needed template" for development in the area, adding: "The future for Lochaber is brighter than ever.
"We face major challenges but we are getting traction in dealing with many of them: more and better affordable housing is being built across Lochaber; major A82 proposals in Fort William and at Corran are under way; harbour developments for Mallaig and at Corpach are in discussion we'll see a radically improved college with Stem education and a new hospital within a few years, and funding is now coming for tourist infrastructure in hotspots like Glenfinnan and Mallaig.
"There's a huge amount to be positive about before we even start to think about the new jobs coming with the Liberty alloy wheel plant."
Councillor Allan Henderson, chairman of development and infrastructure committee added: "While these socio-economic studies and population predictions are useful to outside investors as an overview, the reality is that Lochaber is not about one company but has always been a vibrant resilient area recovering from downturns, reinventing itself to become the diverse economic unit it is today.
"Highland Council has been proactive in this by developing modern schools with provision for expansion, and planning for new housing being guided by the housing needs and using Landbank funds and guiding developers to Loan Infrastructure Funds to open up new sites."
Alastair Nicolson, HIE's programme manager for the Lochaber area, stressed that the official population projections do not take into consideration any planned investments or new developments – and said he was sure that with the projects already in the pipeline for the area, "significant population growth" is highly likely.
---
>> Keep up to date with the latest news with The P&J newsletter
---
"Lochaber is already a fantastic place to live, work and study," he said. "With planned investments in housing, local infrastructure and industry, its appeal to potential new residents will only increase.
"Significant public and private sector investment is creating many new opportunities. Among them is the proposed alloy wheel factory, by the GFG Alliance (Liberty) which is expected to create up to 400 jobs and bring many other benefits to the local economy. Other investment includes a new hospital in Fort William led by NHS Highland and West HIghland College's plans to establish a centre for science and technology. This will supply the local economy with a steady stream of well-eqalified workers.
"In addition, many larger businesses around the town are creating new jobs and apprenticeship opportunities that will provide employment for the next generation."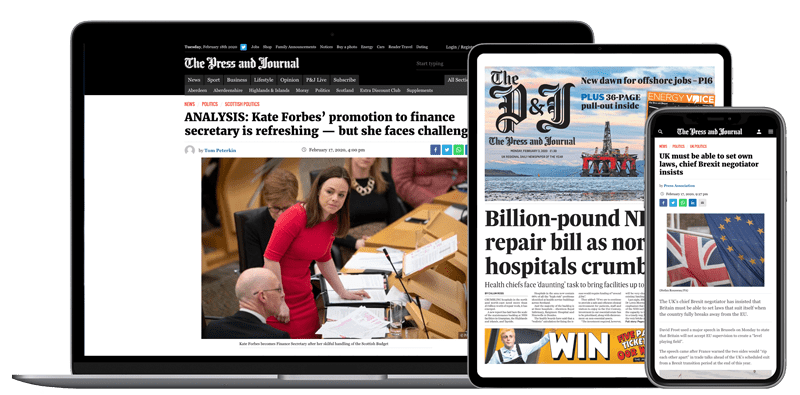 Help support quality local journalism … become a digital subscriber to The Press and Journal
For as little as £5.99 a month you can access all of our content, including Premium articles.
Subscribe