More than 1,000 huskies hit the Highlands as the Aviemore Sled Dog Rally gets underway this weekend
Over 1,000 huskies and 250 mushers are descending into the Cairngorm forests for the UK's biggest sled dog rally.
The Siberian Club of Great Britain, in conjunction with Forestry Scotland, is again hosting the race near Aviemore this weekend – after organisers managed to save it by attracting sponsors.
The annual rally is run on forest trails around the beautiful Loch Morlich, in the shadow of the Cairngorm mountains, and attracts crowds of over 3,000.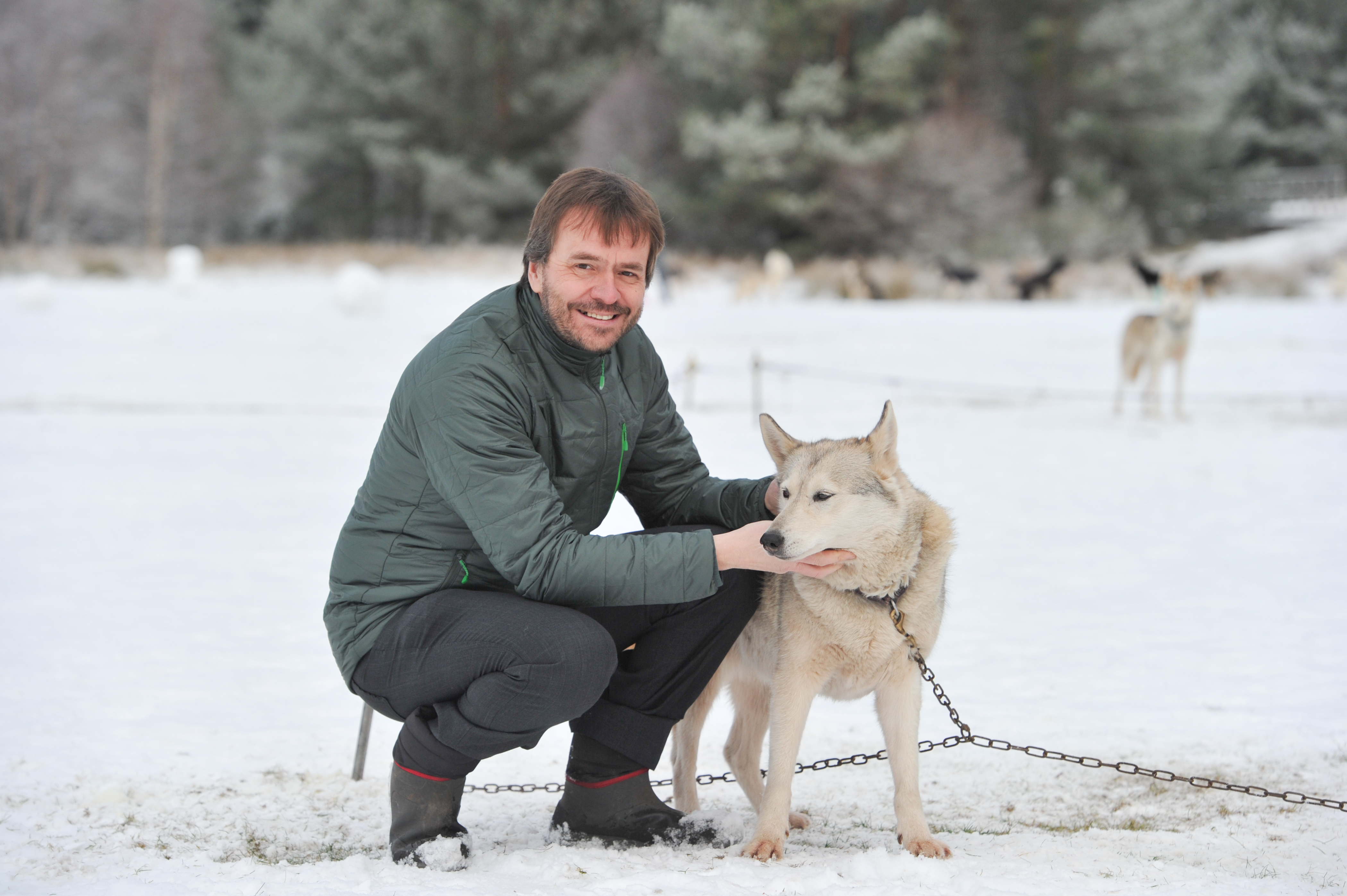 Competitors arriving yesterday to practise hoped the snow currently on the ground would remain throughout the event claiming it made the rally – which kicks off proper tomorrow – "even more spectacular".
---
>> Keep up to date with the latest news with The P&J newsletter
---
Organiser Peter Jones, a four-time winner who has competed at the last 19 rallies, helped attract sponsors to keep the rally going, as it costs £15,000 a year to run.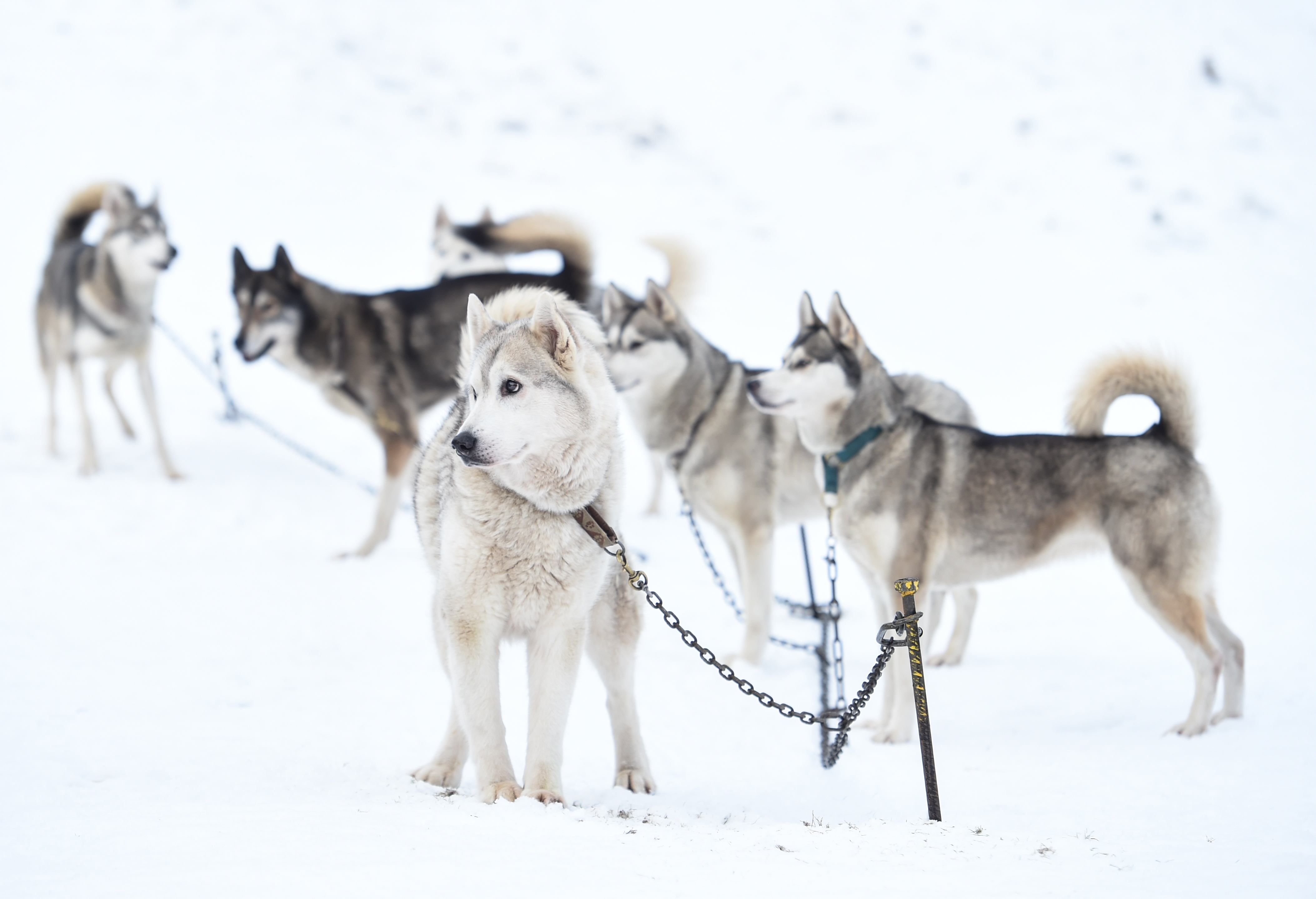 He added: "It is such a popular race, given its location and it is great so many competitors keep on coming, given the expense to travel here.
"The Cairngorms are a beautiful backdrop for the race, we have always enjoyed a lot of local support and feel very welcome."
Mark Tate, chief executive of Cairngorm Business Partnership, said: "This is a fabulous event and one that attracts people from far and wide to compete and spectate.
"It is wonderful to see these beautiful, intelligent dogs work their way around the trails and makes for a superb day out for the family."
He added: "It is wonderful to see these beautiful, intelligent dogs work their way around the trails and makes for a superb day out for the family.
"The Cairngorms National Park is full of adventure and opportunity to enjoy new experiences and the rally is another fine example of what we have to offer."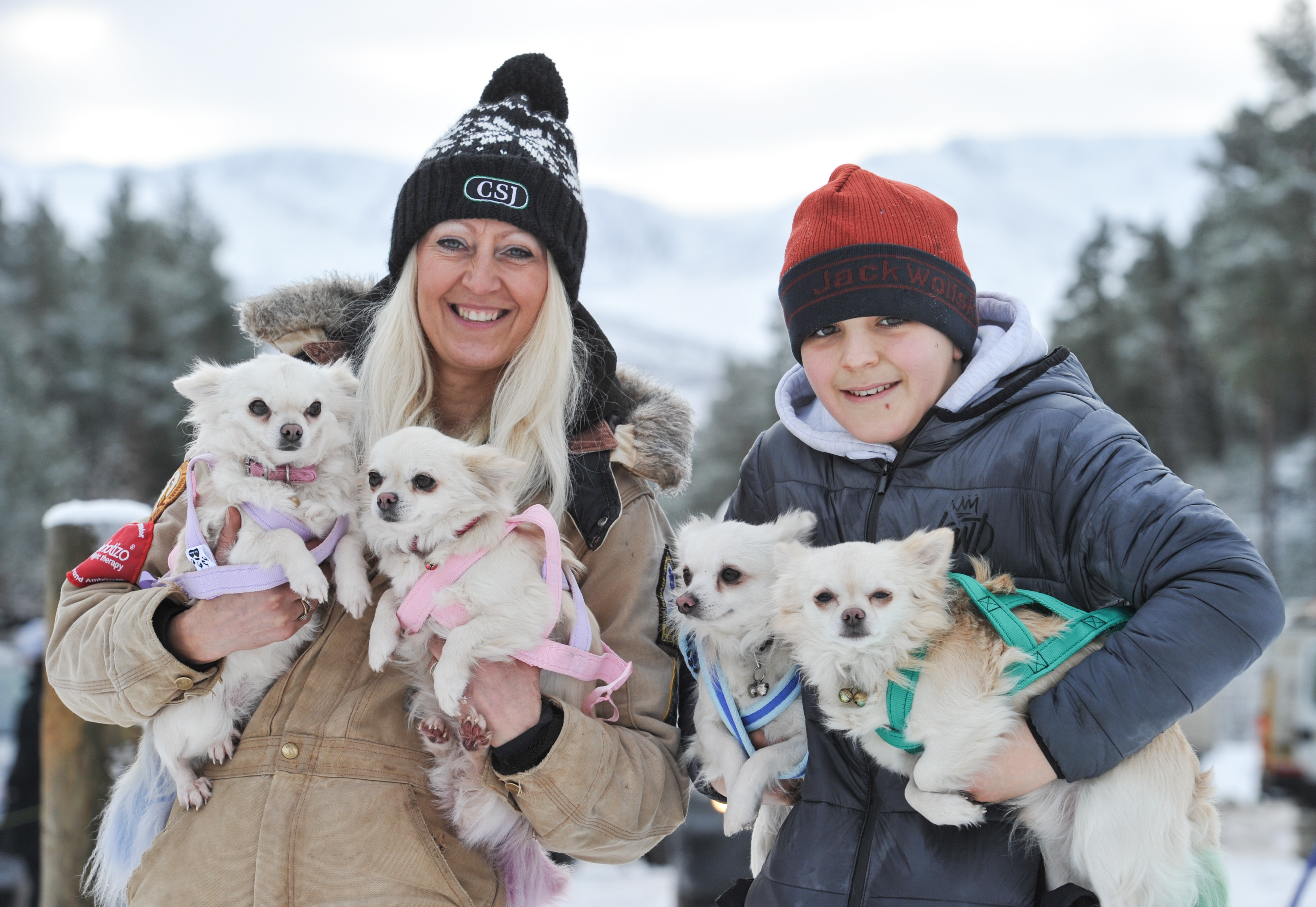 From an original entry of 12 teams in 1984, the race is the largest of its kind in the UK and will feature race dogs including Siberian Huskies, Alaskan Malamutes, Samoyeds, Greenland Dogs and Canadian Eskimo Dogs.
It features teams of between two and eight dogs pulling their musher on a sled – or wheeled-rig – around a four to seven-mile trail, reaching speeds of up to 25mph.
Over the weekend there will also be an opportunity for spectators to learn more about the sport and have a go at mushing for themselves through a series of classes.
Ally: Was I barking mad?
When I was asked to have a go at "mastering the mush" and are given the chance to experience the excitement of a sled dog rally race, I had my own visions of what to expect.
Those being that I would get a gentle starter session, possibly harnessed to a musher on their "rig" to experience the rush without necessarily having to take the controls.
Wrong.
I was handed a helmet as two huskies – Shelby and Bear – were strapped in. I was then told "this is the back brake, this the front brake. Steer round the course like it is a bike and there will be people at the end to stop you if needed".
This advice was given just after we had heard another musher had just crashed.
There was a countdown and the eager huskies were set free. I luckily steered (well, skidded) around a couple of corners of the snow-covered course, hit small pine trees and got snow in my face – at speeds around 20mph.
It was a huge rush for me – a self-confessed lover of rollercoasters.
There were a couple of hairy moments where I nearly lost control but then I saw three more mushers at the end of the track. I pulled on the brakes and they got hold of the dogs.
A magical moment and I was elated – only to watch them turn round the "rig" and told me to race back, which I duly did with jelly legs but more confidence.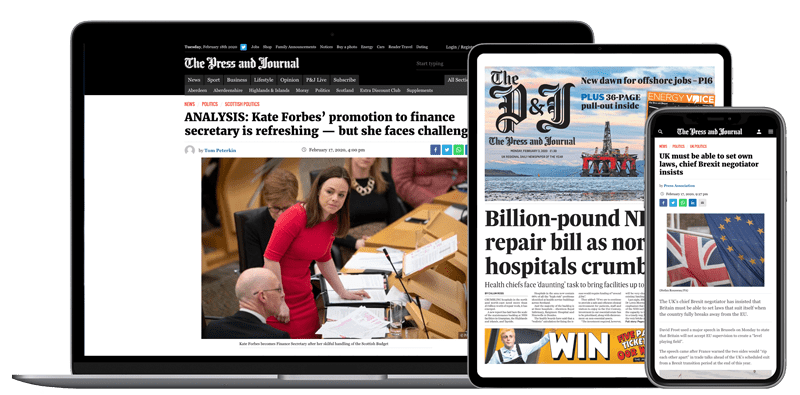 Help support quality local journalism … become a digital subscriber to The Press and Journal
For as little as £5.99 a month you can access all of our content, including Premium articles.
Subscribe