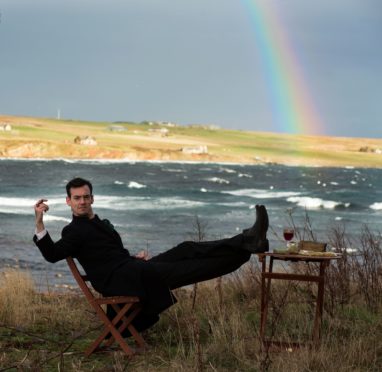 Two brothers have put Caithness on the movie map and produced, written and directed a feature set in the castle they grew up in.
Fionn and Toby Watts are now in post production on Playhouse.
It was filmed at Freswick Castle near Wick which is the home of their writer father Murray Watts, whose own work in TV, radio, film and theatre has won awards and received critical acclaim – including The Dream, starring Jeremy Irons and the feature film The Miracle Maker which was ABC network's highest rated movie for Easter 2000/1.
Playhouse is a supernatural thriller about an irreverent writer caught between his ambition to create a scary new play and the damaging effect his work is having on his relationship with his only daughter.
It stars Thurso-born Helen Mackay, who played the role of Jenny.
"As soon as I read the script I knew I wanted to be involved. It captures the energy and tone of Caithness so well. I'm so proud of where I come from," she said.
The male lead is taken by William J Holstead. Nominated for a Manchester Theatre Award in 2017, he has received critical acclaim for his roles in recent theatre production The Trial.
"Playhouse is the first feature length film to be filmed in Caithness in over 70 years," said Fionn Watts, 33. "It is also the first movie to be shot entirely in the county that we are aware of.
"Every single movie production that has filmed in the Highlands has filmed outside of Caithness which is quite a surprise given the locations the area offers.
"We had access to this seriously cool castle to film in and around, so it was always a perfect setting for some interesting characters and drama."
Toby, 30, said the film's post production would finish in September ready for showing at film festivals to secure a distribution deal.
"It is unbelievable that no one has made even part of a feature length fiction film in Caithness for over 70 years," he said.
"Having grown up in the area, we know that there is a wider issue at work which is that very few Caithness natives go on to careers working in the arts or film, and this can have a knock on effect in terms of representation of Caithness on TV or in the cinema.
"Making a feature film in Caithness means so much to us. It's not just about us and our careers – we want Caithness people to be proud of this film, proud of their county, their locations and their history that are all such rich territory for stories and art."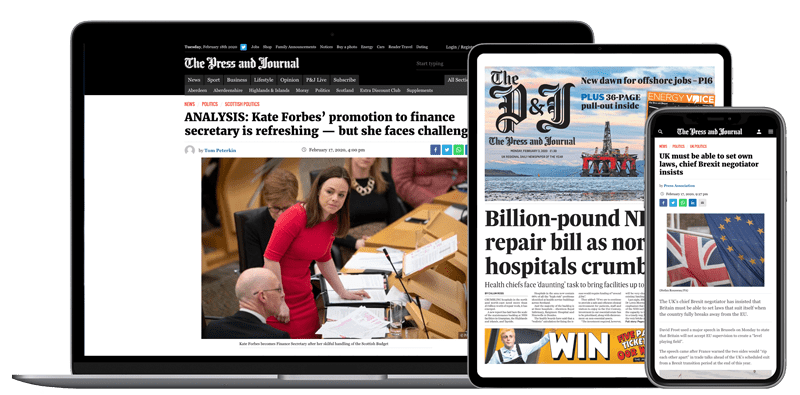 Help support quality local journalism … become a digital subscriber to The Press and Journal
For as little as £5.99 a month you can access all of our content, including Premium articles.
Subscribe