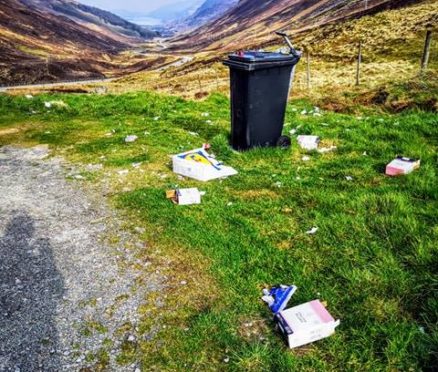 A tour guide has claimed the state of rubbish at one of Scotland's most iconic sights  is "a disgrace".
Kevin Bowie, who works for Rabbie's Tours, said he normally posts pictures of beautiful scenes from the Highlands, but rubbish strewn all over the road, next to a bin, at Loch Maree on the NC500 route was like a "red rag to a bull."
Mr Bowie was speaking only a week after Highland councillor Allan Henderson said the local authority would be forced to take workers  "away from the day job" to clear up after litter louts on Loch Ness-side.
Mr Bowie said: "I am a driver guide with Rabbies and I love showing Scotland off to people from all over the world who come on a tour with me.
"When I saw this at the top of Loch Maree I was shocked that anyone thought it was ok to do it. It is a disgrace.
"I mean if the bin was full could they not have just taken it home or to the next bin with them."
On social media, people were outraged after looking at the photograph, which appears to be the contents of a Lidl bag including two wine boxes and food packaging.
One woman, Wendy S Cunningham, commented: "Disgusting, some cretins wouldn't know real beauty if it smacked them in the face . Take your rubbish home with you."
While another said: "We had same last year nearly every place we stopped at we picked rubbish up and took it with us or put it in bin."
Last week, Councillor Henderson said: "I hear the argument that there are not enough bins, but that is difficult to accept when, for example, a length of road from Fort Augustus to Inverness, on Loch Ness side, which was fortunate to get about 40 bins through a Zero Waste Scotland initiative, is still a tip, with waste littering the road all the way, except the villages of Invermorriston and Drumnadrochit."
He added: "It is as if some people have an irresistible urge to muck up the countryside.
"There are more and more volunteers helping councils keep the place tidy, especially close to urban areas, but the garbage keeps appearing at the side of the main routes."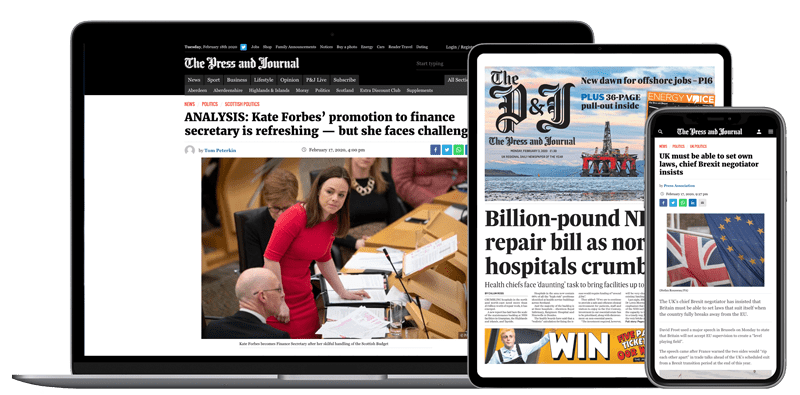 Help support quality local journalism … become a digital subscriber to The Press and Journal
For as little as £5.99 a month you can access all of our content, including Premium articles.
Subscribe