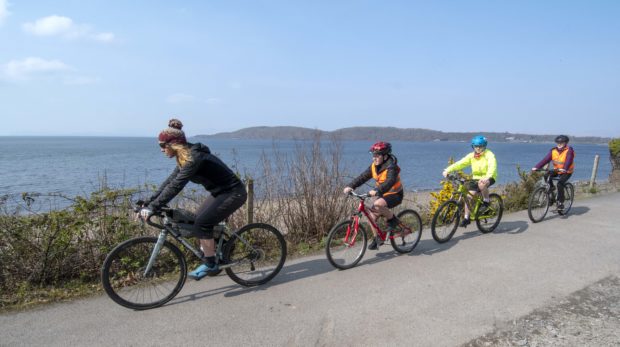 A traffic-free link has opened along the iconic Caledonia Way in Argyll.
The key section is the first of 50 projects to be completed to improve the National Cycle Network.
It opened yesterday at Ledaig, linking the rural communities of North Connel and Benderloch.
Funded by the Scottish Government and delivered by Sustrans Scotland, the route sees the first protected pathway for walking, cycling and wheeling between the two villages.
It forms part of a £2 million investment by the Scottish Government in the network's Route 78 throughout Argyll and Bute and the Highlands.
Local community councils and a petition group from the area have been heavily involved in the project.
It has previously only been connected by a busy trunk road with no pavements on either side.
The mile long off-road section of the Caledonia Way also provides young people from North Connel attending Lochnell Primary School in Benderloch with a safe route to school.
Local resident Dr Andrew Henderson, who organised a petition calling for the extension of Route 78 in Ledaig, said: "The project will make it much easier for children, particularly from the North Connel area, to cycle to school through a much safer and friendlier environment.
"The local community were able to add their voice, and Sustrans were very supportive in listening to what we had to say. We are very encouraged that this is now an excellent outcome."
Local school pupils Kai and Finn added: "It will definitely encourage us to cycle to school more frequently."
Children can now take bikes, old people can now use mobility scooters and parents with prams can have a leisurely walk.
John Lauder, national director of Sustrans Scotland, said: "It's fantastic to see this next traffic free stretch of the Caledonia Way at Ledaig completed.
"With the section at Ledaig complete and construction of the next section at Keil Hill under way we will have a high quality route between Connel and Ballachulish soon.
"This is a project close to Sustrans' heart as it fulfils so many of our core values – connecting communities, responding to public need, engaging with local people and schools, reducing car dependency and providing high quality off road walking and cycling paths for everyone."
Transport, infrastructure and connectivity secretary Michael Matheson said: "It's an excellent example of the good work that is taking place across Scotland to provide safer and friendlier segregated walking and cycling paths in our towns and cities, putting the movement of people before motorised vehicles."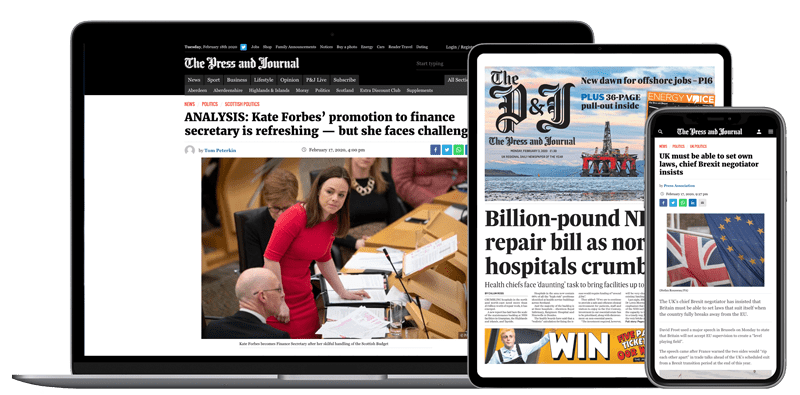 Help support quality local journalism … become a digital subscriber to The Press and Journal
For as little as £5.99 a month you can access all of our content, including Premium articles.
Subscribe