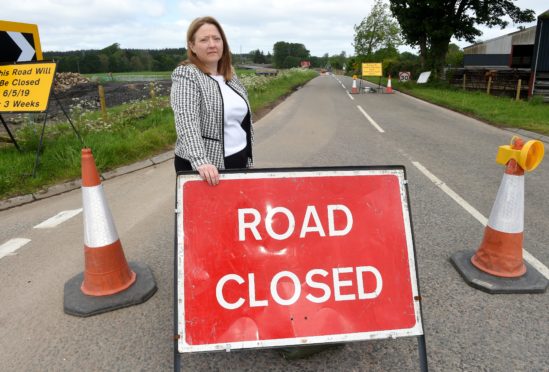 The owners of a popular Highland village bar and restaurant claim to have lost thousands of pounds in trade in the first few weeks of the tourist season due to roadworks on a vital road.
Norman and Christine Sinclair have for 25 years owned Cawdor Tavern, on the outskirts of Inverness and next to the famous castle with links to Shakespeare's Macbeth – and describe this month as being "the most difficult trading conditions yet".
Their main access road B9090 has been closed for three weeks due to the end stages of a major Highland Council infrastructure project at Whitebridge.
The new bridge replaces the old Wades bridge which was beginning to fail due to age and the volume of use.
Mrs Sinclair said: "The contractors, R J Macleod, have worked tremendously well but I am astonished at the council allowing the road to be closed for three weeks without any consultation with local businesses on the impact this may have.
"I have no issue with the need for a new bridge and that there would be some inconvenience to the motoring public but a total closure for three weeks is just too much for rural business like ours to cope with.
She added: "The detour put in place takes people so far around and about that it has affected business. Several of our larger parties have had to cancel due to the added time implications coming from Inverness.
"There have been half a dozen cruise ships in Invergordon over this period which usually would have given us an opportunity for extra lunch trade.
"Passing trade is diverted so far round that they would never find their way to Cawdor. Even the traffic leaving Cawdor Castle are diverted right, away from the village, and so Cawdor Tavern and Cawdor village shop are missed altogether."
She said: "I believe the local authority has poorly managed the final stages of this project.
"It is no secret that rural pub businesses are finding things tough so to cut our main access route for three trading weeks in May has cost us in excess of £12,000 of sales as compared to the same period last year.
"This is very hard on a business which employs 19 local staff. It is also frustrating that there is no evening or weekend work being done to speed up the project.
A Highland Council spokeswoman said: "This project itself is actually well ahead of programme. We anticipate the road will be open as of lunchtime [today], which is two days prior to the end of notified closure period.
"We have been in close contact with the local community throughout the works and would like to thank everyone for their understanding and patience. We have tried to keep any disruption to a minimum and apologise for any disruption."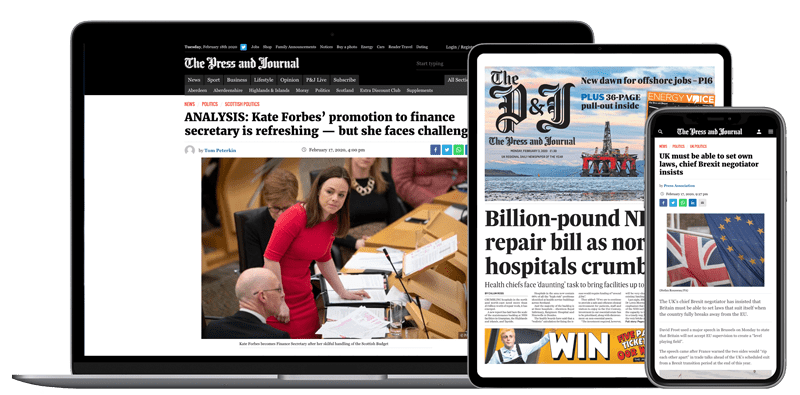 Help support quality local journalism … become a digital subscriber to The Press and Journal
For as little as £5.99 a month you can access all of our content, including Premium articles.
Subscribe